Senate Republicans Praising Tentative Budget Deal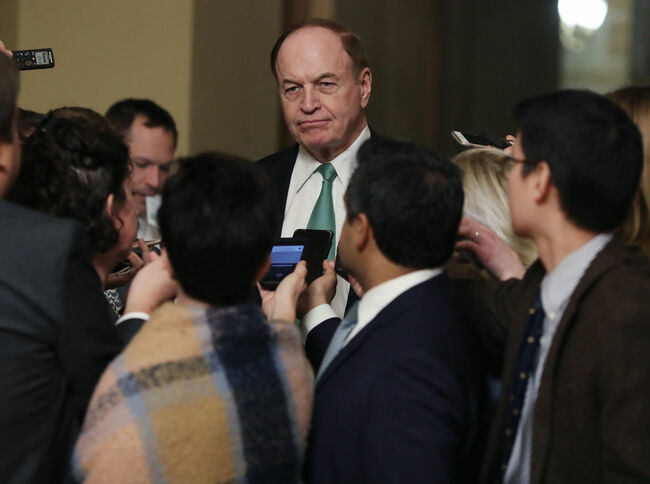 The chairman of the Senate Appropriations Committee is pleased with the tentative budget deal that seeks to avert another partial government shutdown. At the Capitol today, Alabama Republican Richard Shelby said the bipartisan deal is not perfect but is a "down payment" on border security that President Trump is seeking. The tentative deal provides far less money for border security than Trump has demanded. Speaking at the White House, Trump said he is not happy about the budget deal but did not threaten to veto it. 
Senate Majority Leader Mitch McConnell said he hopes Trump signs the budget deal after it is approved by the Senate and House. Details of the tentative budget deal are still being hammered-out and McConnell called it a pretty good deal. One quarter of the federal government is set to run out of money again at the end of this week.
Photo: Sen. Richard Shelby (R-AL) talks to reporters during a break in a bipartisan negotiation meeting over securing the U.S. southern border and keeping the U.S. government from shutting down, on Capitol Hill. (Photo by Mark Wilson/Getty Images)

The Joe Pags Show
The Joe Pags Show originates from 1200 WOAI in San Antonio and can be heard on affiliate stations around the country and on the iHeartRadio app. Get his official bio, social pages, articles and more online!
Read more