Trump offers "Path Forward" to secure border and end partial shutdown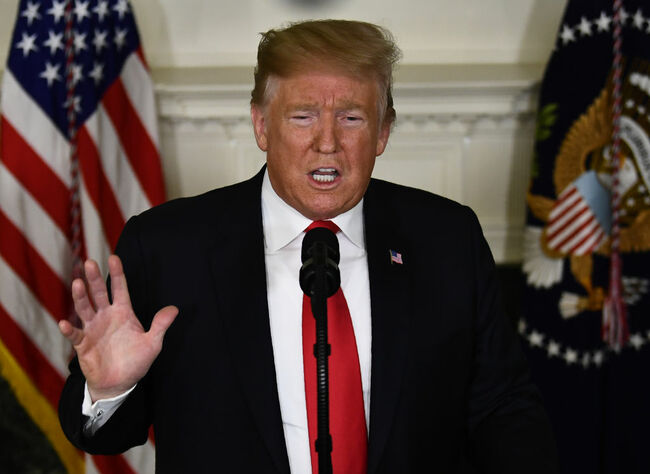 President Trump says he is providing Congress with a path forward to end the partial shutdown of the federal government. Speaking at the White House today, Trump asked for nearly two-billion dollars for humanitarian aid and increased Border Patrol security. He again called for nearly six-billion dollars to help construct strong barriers, "or a wall." Trump also offered temporary protections for undocumented Dreamers. Trump called it a common sense compromise that should be embraced by Democrats and Republicans.
Trump argued that there is a crisis at the U.S.-Mexican border that must to be resolved. He said the U.S. immigration system has been broken for too long and needs to be fixed. Trump described the border as porous, allowing the flow of illegal immigrants and illicit drugs. He argued that the American immigration system is a source of shame. Trump insisted, "These are not talking points." Dreamers are undocumented immigrants who were brought into the U.S. as children.
Before Trump's speech, Democratic House Speaker Nancy Pelosi called the offer a non-starter. She said Trump must end the shutdown before serious negotiations over border security can begin. The shutdown involving one-quarter of the federal government is nearing the one-month mark.
Photo: Getty Images

The Joe Pags Show
The Joe Pags Show originates from 1200 WOAI in San Antonio and can be heard on affiliate stations around the country and on the iHeartRadio app. Get his official bio, social pages, articles and more online!
Read more