Trump Vows "Severe Punishment" If Saudi Arabia Killed WP Journalist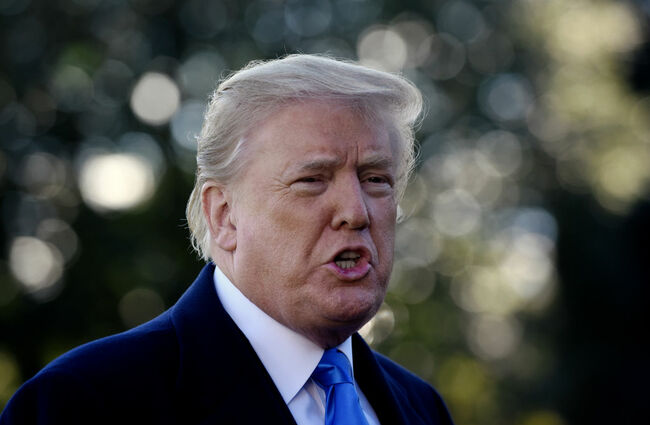 President Donald Trump says he's considering serious action against Saudi Arabia if government officials ordered the death of Saudi journalist Jamal Khashoggi. He commented on the situation during the homecoming of Pastor Andrew Brunson, who has just been released a Turkish prison. The President said it's still unclear what happened to the Washington Post reporter, who disappeared after entering the Saudi consulate October 2nd. But Trump said the response probably won't be a trade war. When asked about the pending 110-billion-dollar arms deal with Saudi Arabia, the President said he will likely still go forward because it would hurt the U.S. economically if not. Trump says if the weapons aren't purchased by the U.S., they'll go to China or Russia.
Trump said the investigation into Khashoggi's death is still underway and he hasn't seen alleged video and audio evidence. He added that he'll be calling the King and Prince of Saudi Arabia within 24 hours to get more answers.
Photo: Getty Images

The Joe Pags Show
The Joe Pags Show originates from 1200 WOAI in San Antonio and can be heard on affiliate stations around the country and on the iHeartRadio app. Get his official bio, social pages, articles and more online!
Read more