Pope Says Fighting Social Injustice Is As Important As Fighting Abortion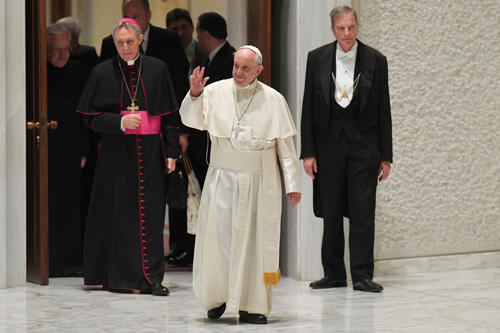 GETTY IMAGES
According to Pope Francis, caring for migrants and the poor is as important as opposing abortion.
In a document released by the Vatican, the pontiff called on followers to fight for the rights of the poor as strongly as they would abortion.
He said the defense of the unborn needs to be firm and passionate, but equally sacred are the lives of the poor, the abandoned and the underprivileged.
Where do you stand on the issue of caring for migrants and the poor overall, is it a priority? When stacked with the abortion issue where does it fall on your priority list?

The Joe Pags Show
The Joe Pags Show originates from 1200 WOAI in San Antonio and can be heard on affiliate stations around the country and on the iHeartRadio app. Get his official bio, social pages, articles and more online!
Read more