6 Things America Will Avoid by Exiting the Paris Climate Accord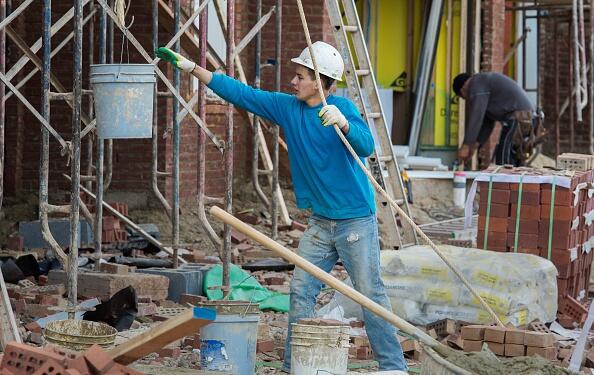 Credit; Getty Images
Breitbart's John Carney, broke down what America is avoiding by exiting the Paris Climate Accord. As explained in the article, the move will have minor impacts on the environment but major benefits to the economy. Below are the short versions of the points outlined in Breitbart's article.
"Goodbye to 'American Last.'" The agreement basically made the U.S. economy and Europe's strongest economies sacrificial lambs to the cause of climate change.
"Industrial Carnage. The regulations necessary to implement the Paris agreement would have cost the U.S. industrial sector 1.1 million jobs, according to a study commissioned by the U.S. Chamber of Commerce. These job losses would center in cement, iron and steel, and petroleum refining. Industrial output would decline sharply."
"Hollowing Out Michigan, Missouri, Pennsylvania, and Ohio. The industrial carnage would have been concentrated on four states, according to the Chamber of Commerce study. Michigan's GDP would shrink by 0.8 percent and employment would contract by 74,000 jobs. Missouri's GDP would shrink by 1 percent. Ohio's GDP would contract 1.2 percent. Pennsylvania's GDP would decline by 1.8 percent and the state would lose 140,000 jobs."
"Smashing Small Businesses, Helping Big Business." The primary backers of the accord were big American businesses. All of which would be able to handle costs of regulations implemented by the accord and in turn hurting small businesses and startups.
"Making America Poorer Again." American families would be paying more while making less. (Heritage Foundation)
"Much Poorer." The agreement would have eventually reduced GDP by over $2.5 trillion and eliminated 400,000 jobs by 2035.

The Joe Pags Show
The Joe Pags Show originates from 1200 WOAI in San Antonio and can be heard on affiliate stations around the country and on the iHeartRadio app. Get his official bio, social pages, articles and more online!
Read more