Wisconsin Lawmakers Considering Legislation to Punish Students Who Disrupt Campus Speeches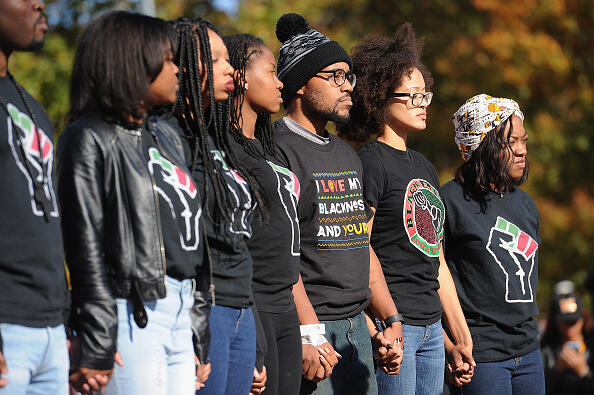 CREDIT: GETTY IMAGES
Wisconsin state lawmakers are considering legislation that would punish and potentially expel University of Wisconsin students who disrupt speeches and demonstrations. The measure being pushed by Republican legislators also would require that the state university campuses remain neutral on public issues.
Republican Assembly Speaker Robin Vos, one of the measure's chief sponsors, said in a press release yesterday (April 27th), "All across the nation and here at home, we've seen protesters trying to silence different viewpoints. Free speech means free speech for everyone and not just for the person who speaks the loudest." However, University of Wisconsin-Madison spokesman John Lucas said their policy already dictates facilitating free speech equally and objectively, and that legally mandating punishments takes away the ability of a disciplinary committee to consider all the circumstances.
The bill would include a range of discipline for students or faculty for, quote, "violent, abusive, indecent, profane, boisterous, obscene, unreasonably loud, or other disorderly conduct" that interferes with someone's free speech rights. Any student found to have done so twice would be suspended for a semester or expelled. Students would be entitled to a disciplinary hearing and appeals.

The Joe Pags Show
The Joe Pags Show originates from 1200 WOAI in San Antonio and can be heard on affiliate stations around the country and on the iHeartRadio app. Get his official bio, social pages, articles and more online!
Read more