One of the victims of the mass shooting that took place in downtown Austin this weekend has now died. Police confirm the victim was vacationing from New York. Austin police identified the victim as 25-year-old Douglas Kantor. At least 13 other people were injured in the shooting.
Police say the suspect they have in custody in the case is a juvenile. Another suspect is still being sought.
Police Chief Joseph Chacon says the shooting happened about 1:30 Saturday morning in the 400 block of E. 6th Street, which is near Trinity Street and there are indications it started as a disturbance between two groups.
Chacon said they are reviewing downtown surveillance video footage, and are asking residents who were in the area during the incident and may have cellphone video to contact police.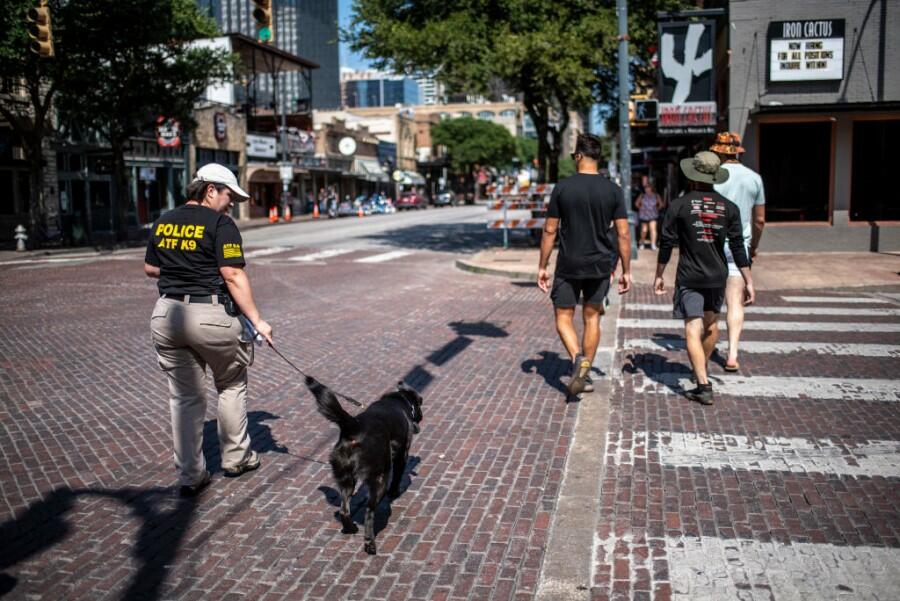 Police continue to patrol 6th Street looking for additional clues into the shooting.
"The Texas Department of Public Safety is working closely with Austin Police to respond to this shooting and ensure that the perpetrators are captured and punished to the fullest extent of the law," said Governor Greg Abbott. "Thank you to APD and first responders for quickly responding to the scene and saving lives. Cecilia and I ask our fellow Texans to join us in prayer for those who were injured."
"We thank our community's law enforcement, firefighters, and EMS personnel for a quick response on Sixth Street. We are fortunate not to have any fatalities but remain concerned for the the individuals in critical condition," said Austin Mayor Steve Adler. "We are now focused on catching the suspect. We urge you to please call 911 or the APD tip line if you think you have relevant information. The uptick in gun violence locally is part of a disturbing rise in gun violence across the country as we exit the pandemic. APD and the City Council have initiated multiple violence prevention efforts in response- but this crisis requires a broader, coordinated response from all levels of government. One thing is clear - greater access to firearms does not equal greater public safety."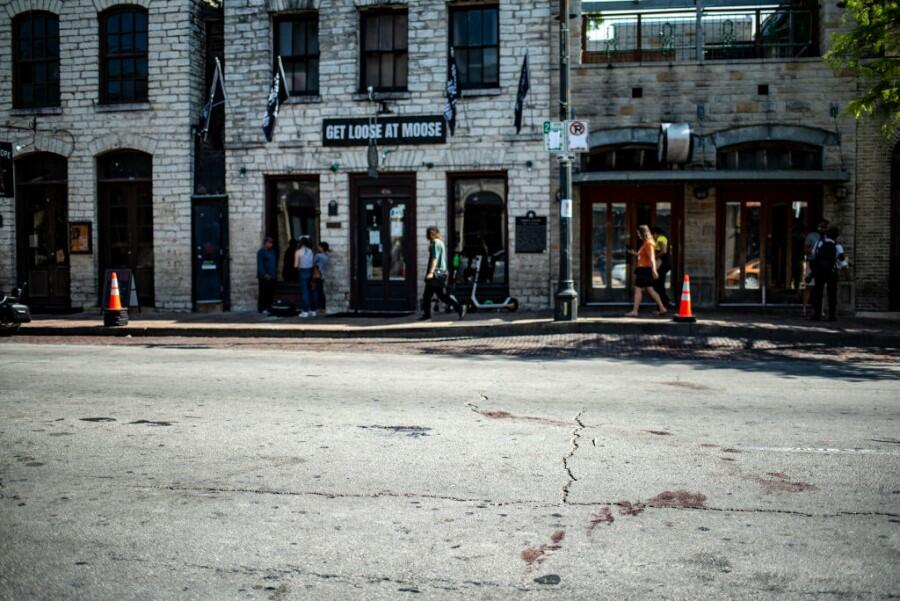 There is a request for blood donations following the shootings. "As our Central Texas community mourns and processes the tragic mass shooting, we will also pull together. Our community's blood and platelet donations were and are being used to treat patients critically injured in the shooting this morning," said We Are Blood in post on Twitter. "We will need everyone's assistance to replenish the community blood supply. We are grateful for our community of donors for helping to save lives today and for all who will help our community recover. We Are Blood's North Lamar and Round Rock donor centers are open today and appointments are full, so we are encouraging those with appointments to keep them and for those wanting to help to donate into next week and beyond."
Austin police are asking for anyone with video of the incident to contact police at 512-472-TIPS.
Photos: Getty Images