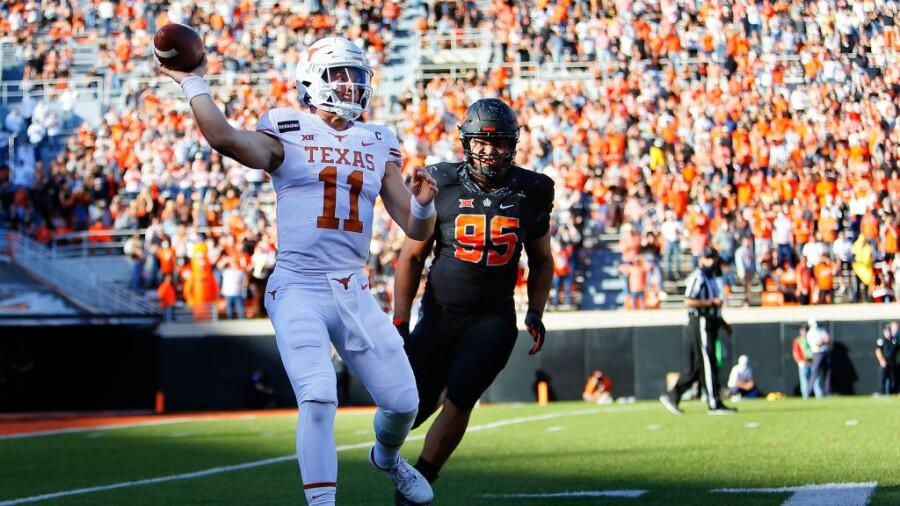 The Texas Longhorns went on the road to Stillwater, Oklahoma and came away with a 41-34 overtime win over the previously-unbeaten Oklahoma State Cowboys.
The last time Texas beat a Top 10 team on the road came in 2010 when they beat Nebraska.
The win moves the Longhorns to 4 and 2 on the season.
Texas returns to action on Saturday, November 7th at home with a game against West Virginia.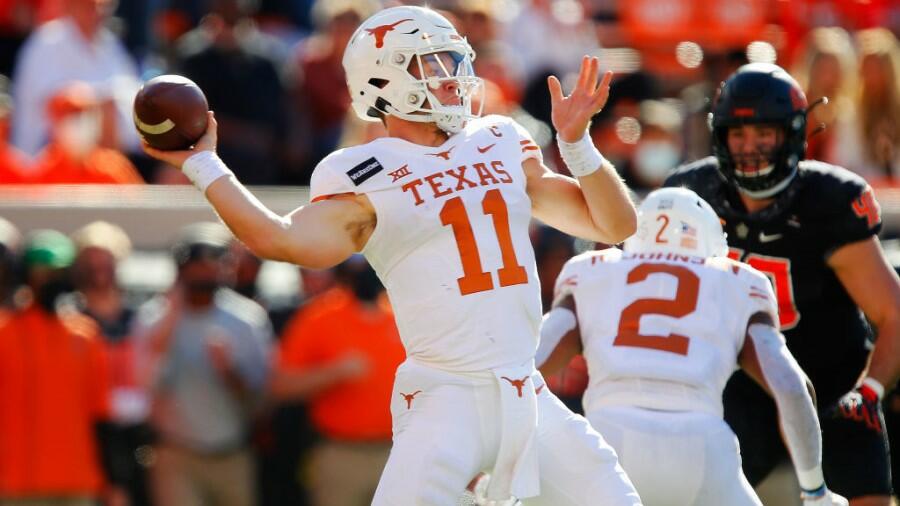 Photos: Getty Images