Rangers split doubleheader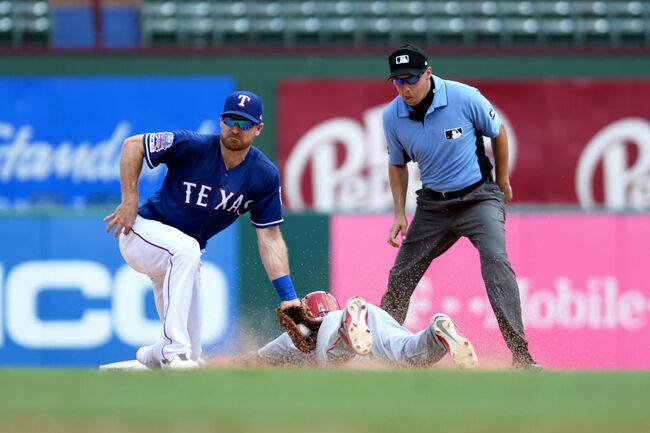 Mike Trout belted his career-high 42nd home run in the Angels' 5-1 victory over the Rangers in the first game of a doubleheader in Arlington. Andrew Heaney struck out a career-high 14 over eight innings of four-hit, one-run ball for the win. Luis Rengifo contributed a two-run homer for LA, which has won three of its last four games. Joe Palumbo yielded three runs in less than two innings to absorb the loss for Texas. Willie Calhoun homered in the sixth to break up the shutout for the Rangers, who have lost five-of-six.
Delino DeShields singled, stole second and scored the winning run on an Albert Pujols error as the Rangers beat the Angels 3-1 in 11 innings in Arlington to split a doubleheader. Nick Solak homered and Danny Santana had an RBI single in the fifth for Texas. Rangers left-hander Brock Burke pitched six scoreless innings in his big league debut. Brian Goodwin homered in the ninth to tie the game at two for LA. Shohei Ohtani had three hits in defeat, including an RBI double in the eighth. The Halos won the first game 5-1.
Photo: Getty Images