Heavy Rains and Scattered Flooding, But No Severe Weather in Storms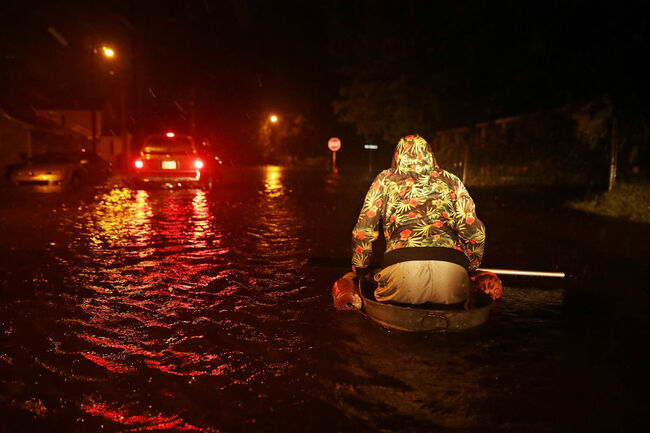 All of the weather watches and warnings for metro San Antonio have expired as the system which dumped drenching rain on the city early this morning has moved off to the east, News Radio 1200 WOAI reports.
In the wake of the heavy rains, eight surface streets are closed to traffic Thursday morning. Only a handful of CPS Energy customers reported losing power during the storm, and only a few dozen remained in the dark.
While parts of the city, especially the north side, received a large amount of rain, the city's freeways are wet but open this morning. Pea sized hail was reported on the north side and near the central city by the National Weather Service.
The most severe weather moved to the north. Williamson County, north of Austin, and Brackettville, to the west, reported golf ball sized hail. Austin emergency crews reported responding to several high water rescues early today.
Further to the north, winds, rain, and lightning prompted the cancellation of the first ever First Responders Bowl between Boise State and Boston College.
A nice day is predicted for today, with sunny skies and highs in the upper 60s. But by Saturday, must colder temperatures and more rain will move into our forecast.
IMAGE: GETTY