CPS Energy prepares for storms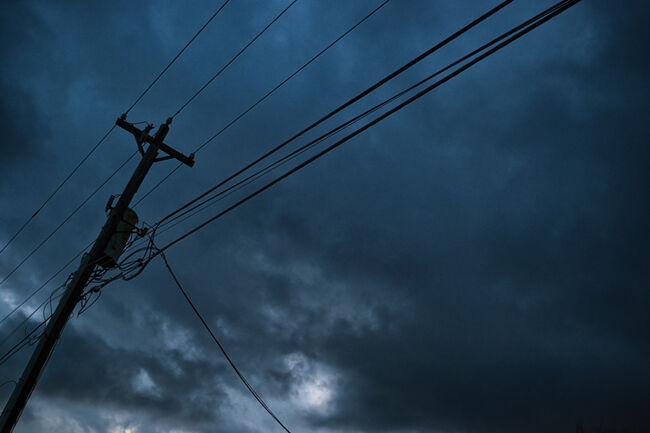 With storms moving through Texas, CPS Energy says system operators are actively monitoring weather conditions and crews are ready to respond to any outages in the service area.
"In the event of power outages, our crews are ready to respond," said Rudy Garza, Senior Vice President, Distribution Services and Operations. "True to our People First philosophy, working safely, we will continue any power restoration efforts through the evening hours if needed to make sure everyone is restored as quickly as possible."
The combination of rain, lightning and wind contribute to multiple challenges to ensuring reliable service to the utility's customers. Strong winds may cause tree limbs to hit or fall on power lines, or power lines can come into contact with other power lines. Lightning can strike transformers, utility poles, high lines or other equipment. All may result in a power outage.
The utility is encouraging customers to be prepared for potential weather-related outages and downed power lines. The peak amount of rain is estimated to arrive between 10-11 p.m. this evening.
CPS Energy offers the following tips:
Report your outage by reporting it online with your smart phone or tablet or by calling (210) 353-HELP (4357) to ensure we are aware of your outage promptly.
Be prepared. Keep cell phones, flashlights, batteries and other important items available for an unexpected power outage.
Stay informed. Check CPS Energy's outage map for current outage updates. Also, follow their Facebook and Twitter sites for status updates.
Stay away from downed power lines and report them to CPS Energy. Do NOT attempt to move or drive over the lines. Even in an outage, power lines may still have an electrical current running through them.
If your home or business is flooded, never enter standing water unless you're absolutely sure the main power has been shut off.
Unplug electrical equipment such as stereos, TVs and computer equipment to help protect them from power surges during power restoration.
Keep the refrigerator door closed as much as possible. Refrigerated food should be safe as long as power is out no more than 4 hours.
If it looks like the power outage will be for more than 2-4 hours, pack perishable items (meat, poultry, fish, eggs, dairy products and leftovers) into a cooler surrounded by ice.
Discard any perishable foods that have been above 40 °F for more than 2 hours. Visit the U.S. Food & Drug Administration to learn how to keep food safe at gov.
If your neighbors have power and you do not, check your breakers. Tripped breakers account for 15% of our service calls.
For additional safety tips, please visit cpsenergy.com and search safety.