Gun Restrictions Proposed in Texas Legislature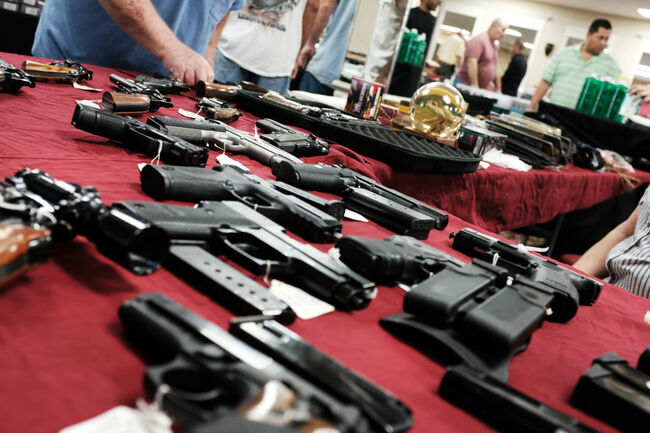 The issue of gun control is shaping up to be a major topic in the upcomming Texas legislative session, with yet another bill filed this week to keep firearms out of the hands of people with mental illness, Newsradio 1200 WOAI reports.
The bill filed by State Rep. Poncho Nevárez would make it illegal to "knowingly sell, rent, lease, loan or give" a gun to a person receiveing treatment for mental health issues, a person found innocent by a court by reason of insanity, a person who has an intellectual disability, an incapacitated adult or a person who has been found incompetent to stand trial.
Gyl Switzer with Texas Gun Sense says the hey is the word "knowingly." That would make it difficult to prosecute, she says. But the group thinks this could be part of a bigger picture.
"If this an added incentive for people to do the right thing and now allow these folks to have firearms then that's good," she says.
WOAI news reached out to Rep. Nevárez but he did not comment for this story.
Switzer says this bill, along with other legislation, could be part of a patchwork quilt of laws that could start to address the problem in Texas of people who are not supposed to have a gun getting their hands on a firearm.
Top of mind for gun control groups is a statewide campaign, similar to the "Don't Mess with Texas" anti-littering campaign, that would push for safe gun storage.
"We're in favor of even baby steps that can make Texas safer," she says.
They're also pushing for a controversial Red Flag law that would allow family members, cops or doctors to go to a judge and ask for a hearing to remove a person's guns if there is concern that the owner might hurt themself or others.
Governor Greg Abbott has already come out against that.
IMAGE: GETTY