U.S. Set Another Record for Oil Production in November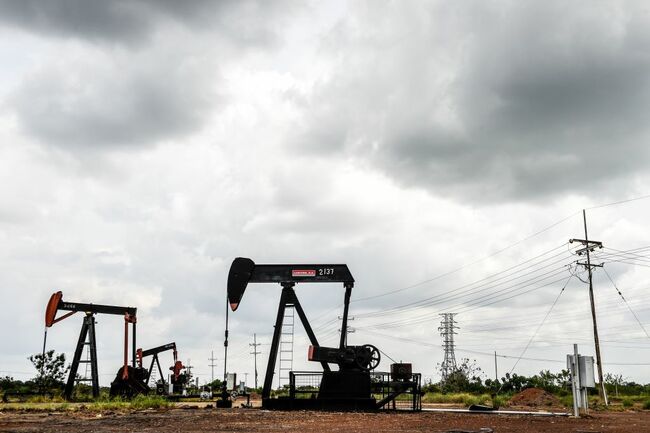 When OPEC cut production by a million and a half barrels per day, the U.S. consumer yawned and continued paying the lowest prices for gas we have seen in more than two years, News Radio 1200 WOAI reports.
The reason behind an action which would have resulted in gasoline price spikes a decade ago, the U.S. set a new record of oil production in November, almost all of it from the Permian, Eagle Ford, and Bakken fracking fields.
"In terms of November, production hit a new record of 11.6 million barrels per day of crude oil, and another 4.8 million barrels per day of natural gas liquids," Dean Foreman, the chief economist for the American Petroleum Institute, told News Radio 1200 WOAI.
That cements the U.S. position as the largest producer of oil in the world, ahead of Saudi Arabia and Russia, and allows the U.S. to continue its growth to a position among the largest oil exporting nations in the world.
And Foreman says the real boom will come in 2019.
"We have a report from the Energy Information Administration that says the drilled but uncompleted well, the backlog wells that could be completed and producing if there were no more drilling, has hit an all time record of 8500 wells."
2019 is also expected to be the year that several mega-pipelines now under construction begin shipping oil from the Permian Basin to refineries along the Texas coast.
Currently, a lack of pipeline capacity has forced producers to rely on far less efficient rail and truck transportation, and the completion of the pipelines, now set for the second half of next year, all allow a gusher of new Texas oil to reach the world markets.
Foreman says all of this production means that the U.S. is essentially neutering OPEC, and when the cartel tries to cut production, all it will be doing is giving up more market share to the U.S.
"Regardless what happens with prices, the U.S. and its market share globally should continue to grow," he said.
IMAGE: GETTY