Rep. Castro Today Leads Investigation in Girl's Death at Border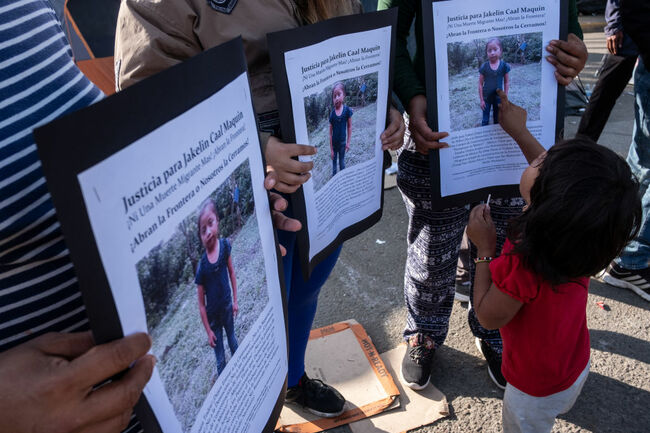 The death of a seven year old Guatemalan girl, who crossed the border with her father, has prompted a congressional investigation that, today, involves a visit to the Customs Border Protection substation in New Mexico where she was first treated, Newsradio 1200 WOAI reports.
"I know, from talking to the CBP commissioner, that there were no medical personnel available to her as she fell ill on the bus ride," Congressman Joaquin Castro stold News Radio 1200 WOAI's Michael Board.
Jakelin Caal Maquin was part of a group of 163 migrants caught by the Border Patrol the night of December 6 in a remote area of the New Mexico desert. A timeline of events, provided by the agency, shows that neither her nor her father told agents that she was not feeling well.
As they were leaving on a bus from the border to a substation in Lordsburg, New Mexico, the girl became violently ill. She was treated upon arrival and then airlifted to an El Paso hospital with her father where she died.
The El Paso County medical examiner has not released the cause of death, but early reports are that she died of septic shock.
Castro (D-San Antonio) is concerned that, even though the Border Patrol knows there are large groups migrating to rugged parts of the southwest, they do not have the resources to handle cases where the immigrants suffer from dehydration or heat stroke.
"A lack of resources in terms of medical personnel or devices," he says.That's something that's also being addressed by a group of doctors, who are signing a petition, demanding that each border crossing should have trained personnel on hand to treat medical emergencies such as dehydration, heat illnesses, and other critical ailments.
"These personnel should have at least EMT-level training. Mid-level providers such as Nurse Practitioners and Physician Assistants would be a preferable choice," the petition reads.
Dr. Lilian Liao is the pediatric trauma director at San Antonio's University Hospital.
"The Border Patrol is not trained in medicine. They're trained in patrolling the border. So to ask someone who does not have the knowledge to triage, it's not fair to them either."
The lack of EMTs is something the CBP Commissioner is already look at, according to Castro.
In an interview with CNN, the Guatemalan Consul says the child's father has no complaints about how Border Patrol agents treated him and his daughter.
IMAGE: GETTY