CAIR Sues Texas Over 'No Boycott of Israel' Requirement for Contractors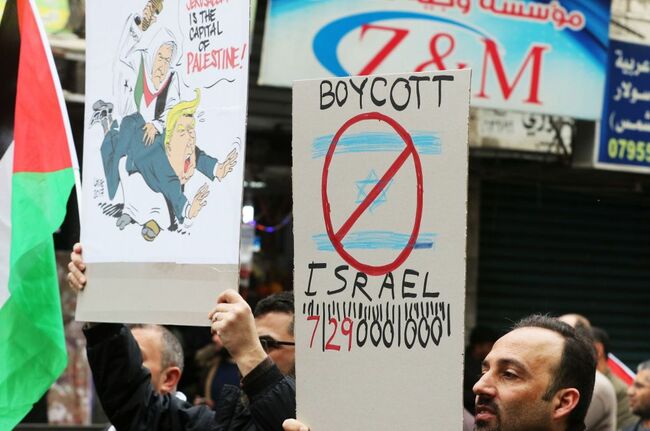 The country's largest Islamic civil rights group is suing the state of Texas over a four year old state law that requires everybody who does business with the state not to support any boycotts against the State of Israel, News Radio 1200 WOAI reports.
The language is part of a wider effort by the state to fight against what is called the BDS, or 'Boycott, Divest, Sanctions' movement which seeks to put pressure on Israel over its alleged mistreatment of people in occupied territories.T
he lawsuit was filed on behalf of an Arab American speech pathologist in the Pflugerville ISD, who was denied a contract with the state because she wouldn't not agree to the 'No Boycott of Israel' language.
Her lawyer through the Council on American Islamic Relations, Carolyn Homer, told News Radio 1200 WOAI the language is clearly a form of viewpoint discrimination.
"Throughout the civil rights movement, the Supreme Court has recognized that boycotting is a form of free speech and a form of peaceful political advocacy," Homer said.
Texas is one of 26 states which includes a 'No Boycott of Israel' clause in its contracting laws.
Governor Abbott, in a tweet Monday night, said there is no doubt that Texas will defend the law.
"Texas stands with Israel. Period." the governor tweeted.
But Homer says the law is un American."We oppose this, and we think all Americans should oppose this, because it is an attack on free speech."
The 'No Boycott of Israel' law has been problematic before, People who received state assistance following Hurricane Harvey, for example, were required to sign a statement pledging not to support any entity that boycotts Israel.
"To require any entities withing the state to support Israel and not support Palestine infringes on their free speech rights," Homer said.
But the state points out that governments routinely attach specific requirements to contractors who want to take the taxpayers money. Some, for example, require that any business that works for them has to pay its workers more than the minimum wage, or support the political positions adopted by the governing body.
IMAGE: GETTY