San Antonio's Top 10 News Stories of 2018
OVERVIEW: In 2017, the news came at us in violent bursts, from a quiet street near San Antonio College to out of the way Sutherland Springs. In 2018, the big news was more reflective, but perhaps more significant, as ideas which have the potential to change our region forever began to come alive after decades of planning. At the Alamo, plans which had been frequently discussed but often stalled to 're-imagine' one of the world's best known public spaces came together in 2018. The border, which has exerted its cultural influence on Texas for as long as there has been a Texas, became a flash point for controversy. A successful Men's Final Four began to bend the arc of San Antonio as a sports destination, and a City Manager and Speaker of the House who have both left an undeniable imprint on the city which will last for decades announced retirements. Our top stories of year, as always, are based on a combination of long term impact to our city and our region, media coverage, including social media, and the effect the events had on our changing lives. #1 TRICENTENNIAL It isn't every year that you mark your 300th birthday and San Antonio did it right this year, with a series of public events, concerts, museum exhibitions, a super successful Men's NCAA Final Four, and even with a visit by the King of Queen of Spain. Hundreds of thousands of people came to San Antonio from around the world to participate in these events, breathing new life into San Antonio Airport and jump starting talk of transportation initiatives, which will be presented to the voters next year. We're all ready for the big 600th birthday coming up in 2318.
Photo: Getty Images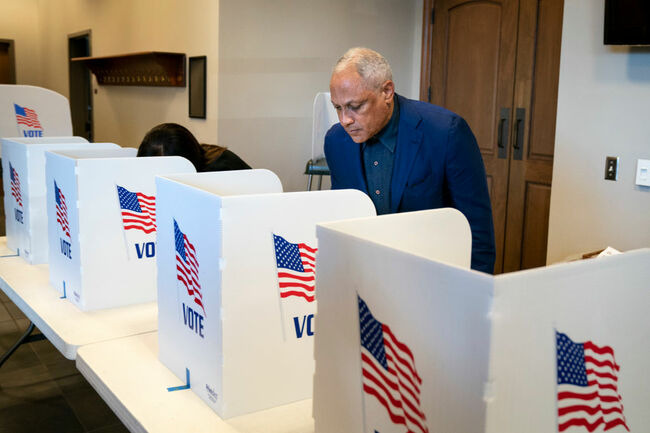 #2 CHARTER CHANGE. Union tactics are changing as the political landscape changes. In its continuing effort to attempt to 'punish' city government for what it has seen as 'disrespect' during a four year long contract battle, the San Antonio Professional Firefighters Association hired a private organization to circulate petitions and placed three divisive charter change proposals on the ballot, including one that will cripple the city's ability to hire a successor to departing City Manager Sheryl Sculley. Two of them passed, but one, which would have essentially neutered City Council, was defeated. The union and the city are still not negotiating a new contract, and the union's next step is expected to be a supporting the insurgency candidacy of Councilman Greg Brockhouse to try to defeat Mayor Nirenberg in the 2019 elections. The vote also raised questions about a disconnect between the city government and its citizens.
Photo: Getty Images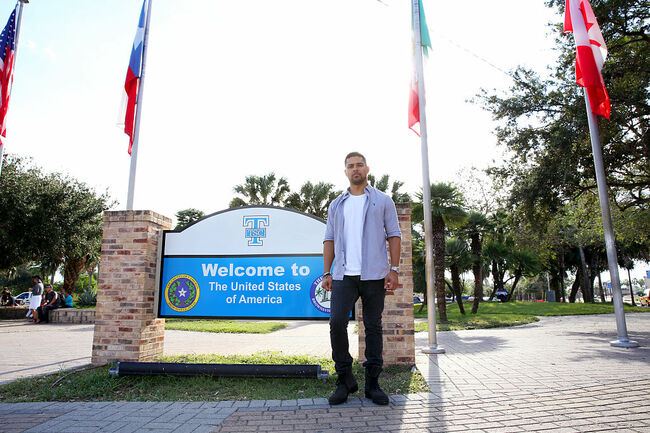 #3 BORDER STRUGGLES. The border has always defined Texas, but never as much as it did in 2018. From 'Zero Tolerance' to the separation of children to construction of a border wall in some parts of the Rio Grande Valley to 'migrant caravans,' to threats to close the border, the Rio Grande Valley bore the brunt of another year of turmoil. Several San Antonio area groups stepped up to help with the migrants and the children. As the year ends, the movement of humanity shows no sign of slowing as the United States, echoing Churchill's famous definition of democracy, continues to be the absolute worst nation on earth, with the exception of all the others.
Photo: Getty Images #4 RENOVATION OF THE ALAMO. For thirty years, an effort has been underway to 'reimagine' Alamo Plaza, one of the most famous public spaces in the world. An effort failed in 1994, and throughout the 2000s, attempts were made to reduce the commercialization of the plaza, from the annoying sales vendors to damaging exhaust fumes and vibrations from tour buses rumbling down Alamo Street. Finally, in 2018, a major plan was approved by the city and the state. The effort was not without loud and vigorous debate, touching on parts of the plan ranging from moving the Cenotaph to closing major streets to placing a barrier around the Plaza to give visitors a more complete view of the 1836 battleground. Starting in 2019, construction on the $300 million plan will begin, with construction set to be done by 2024, the year the Alamo marks its 300th birthday.
Photo: Getty Images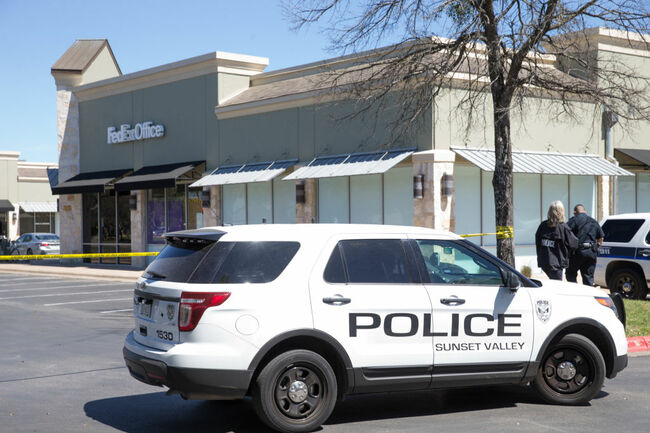 #5 THE AUSTIN BOMBER. 23 year old Mark Anthony Conditt was a very 21st century domestic terrorist. In early March, package bombs started showing up on front porches of homes around Austin. After two people had been killed, the big break in the case occurred on March 20, when a bomb exploded in a FedEx package center in Schertz, enabling the FBI to get a lead on the suspect, and the next day, Conditt blew himself up on an I-35 access road in Austin as authorities closed in. His motives remain unclear, but he showed us that, like the Oklahoma City bombing nearly a quarter century ago, terror can emerge from the most unusual and common of places.
Photo: Getty Images #6 BETO. Nobody outside of the remote Texas outpost of El Paso had ever heard of Beto O'Rourke when 2018 began. He was, in reality, the fifth or sixth choice of the Texas Democratic Party to challenge Senator Ted Cruz. By the time the year ended, O'Rourke was a household name and among the top contenders for the 2020 Democratic nomination for President, following a spirited and charismatic campaign which also energized and in many ways reanimated a Texas Democratic Party which has been politically irrelevant for decades. As the year ends, O'Rourke has set the stage for potentially major changes to the state's elected officeholders in 2020 and 2022, as Texas after two decades of single party rule, prepares to welcome back a new and vastly different Democratic Party.
Photo: Getty Images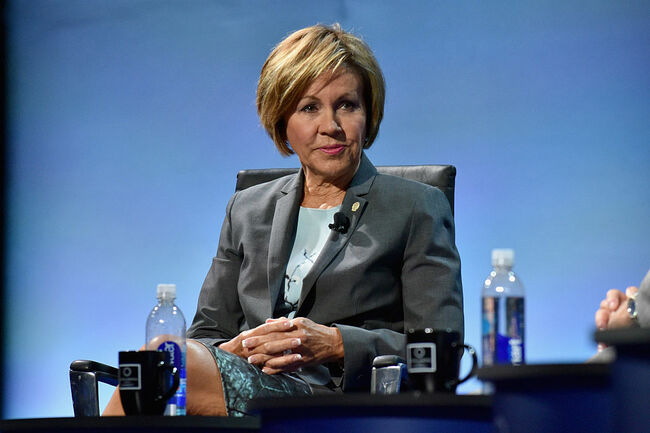 #7 CITY MANAGER RETIREMENT. City Manager Sheryl Sculley has been a transformational leader in San Antonio over the past 13 years, and on a quiet Thursday the week after Thanksgiving, she suddenly announced her retirement, effective by the end of June. Sculley said she had been considering retirement for two years, but waited to wait until after the 2017 bond issue was fully implemented, but most city watchers agree that the chaotic nature of City government, and a referendum on her always unpopular compensation package had much to do with her decision.
Photo: Getty Images #8 SHERIFF'S DEPARTMENT ARRESTS. It became a scorecard in the newsroom, just like a football game. How many deputes and other employees of the Bexar County Sheriff's Office have been arrested so far this year? Is it 13? Is it up to 15 now? At the end of the year the biggest crime wave in the city was in the sheriff's office, with two dozen deputies, detention officers, and civilian staffers arrested for crimes ranging from drunk driving to family violence to smuggling drugs to jail inmates. This also called into question the issue of, with social justice groups lining up to criticize police agencies, who can we find who will be willing to protect us?
Photo: Getty Images #9 CARLOS URESTI. The long time Texas Democrat power broker was flying high on January 1 of 2018, and as we enter 2019 he is looking at significant prison time and a drastically altered lifestyle. In February, Uresti was convicted on multiple counts in connection with a fracking sand company called Four Winds Logistics which turned out to be a Ponzi scheme. He surrendered his law license, sold both his downtown law office and his million dollar home in Helotes, he was divorced by his wife, surrendered his seat in the Texas Senate (which, in a final insult, was won by a Republican) and pled guilty to an unrelated bribery charge in October. Final sentencing is set for early next year.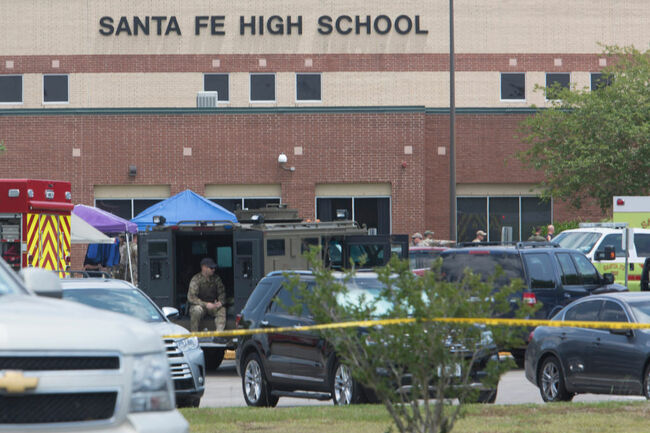 #10 SANTA FE SCHOOL SHOOTING. It started in Sutherland Springs in November, spread to Parkland Florida on Valentine's Day, and to Santa Fe, outside Galveston, in May. Another mass shooting, prompting anti gun demonstrations on Military Plaza,creation of several 'blue ribbon commissions' and talk of 'Red Flag Laws' to allow officials to take guns out of the hands of possibly dangerous people. When the Legislature convenes in January, everything from the architecture of school buildings to the role of firearms in our society will be up for debate.
Photo: Getty Images