Could Julian Castro Actually be Elected President?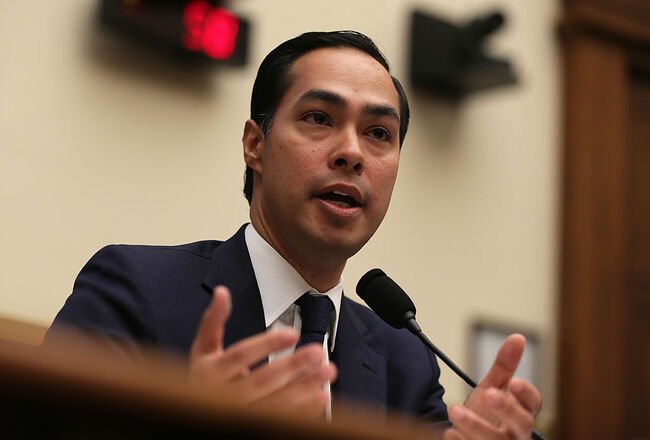 Former San Antonio Mayor Julian Castro is dipping his toes into presidential politics with the formation of an exploratory committee, but experts say he has an uphill battle against a crowded field of Democratic hopefuls, Newsradio 1200 WOAI reports.
"He has to show energy and determinations, as well as a fundraising ability, so that he can build out a campaign apparatus. And then he has to show well at the early events," SMU political analyst Cal Jillson says.
As the former mayor of a major American city and a former Obama Administration cabinet member, he says Castro has the resume to be in the mix, but right now, he says he's in the middle of the pack. That's okay with Castro.
"If you grew up like I did on the Westside of San Antonio, go to that neighborhood, I didn't grow up the front runner. I can't remember a time in my life where I started out as a front runner in life. There are a lot of people today in America that don't feel like front runners, and I'm going to speak with them."
Castro says he'll make his decision on whether to run in January. If he does, he'll likely be joined by fellow Texas Democrat Beto O'Rourke, who is also inching closer to a decision.
Jillson says having two high-profile democrats from the same state running will not cause any problems.
"There are plenty of Democrats who have been willing to give money to both of those candidates in the past, so that won't be make-or-break."
Castro welcomes the challenge.
"I expect that by the end of this that you're going to have the most talented field of candidates that a democratic primary has had in a long time, and that's good! It's going to be cathartic for the Democratic Party after the bitterness of 2016."
Castro's first stop as a potential candidates is CBS's Late Show with Stephen Colbert, tonight, where he'll be flanked by his brother, Congressman Joaquin Castro
IMAGE: GETTY