Delta Restrictions on 'Emotional Support Animals' Concerns Veterans Groups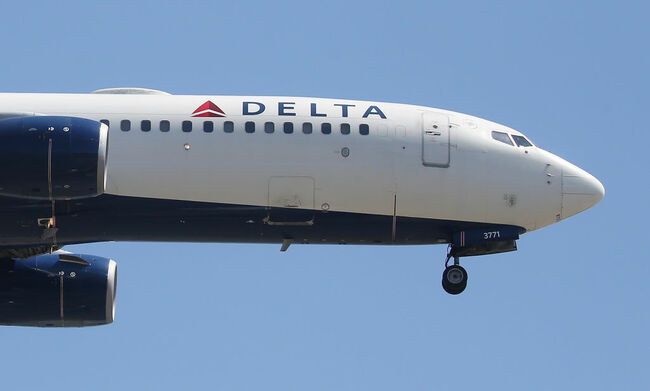 Groups that train service dogs to work with veterans suffering from PTSD and other challenges are frustrated by airlines stance in turning away 'emotional support animals' from flights, News Radio 1200 WOAI reports.
Delta Airlines announced Tuesday that it will ban all emotional support pets on flights longer than eight hours, blaming a spike in attacks and reports of animals making a mess in the cabin.
But Isaac Carpenter, who heads Kerrville based V.A. Dogs of Texas, which trains service dogs to assist all citizens, but mainly veterans who have suffered from PTSD or Military Sexual Trauma, tells News Radio 1200 WOAI the approach is short-sighted. He says for various reasons, 'bad apples' are gaming the system and causing problems for genuinely challenged veterans.
"There are web sites where you can buy i.d. cards that state that an animal is an emotional support animal, with no verification," he said.
He says with veterans committing suicide at an alarming rate, it is important to provide those men and women with a known method of getting the 'emotional support' that they need, and the highly trained dogs he supplies to veterans, with the support of the Veterans Administration and other veterans groups, really do help.
"Because of a few people who don't want to leave their pet at home, or they want to be able to fly with their pet for free, it is actually putting people with legitimate medical conditions at risk," he said.
Delta blamed an '84% increase' in reported incidents involving service and support animals in 2016 and 2017, including 'urination, defecation, biting, and even a widely reported attack by a 70 pound dog.'
In addition to the prohibition of emotional support animals on flights more than eight hours, Delta also banned animals under the age of four months. Carpenter agrees with that.
"We won't even take a dog into our program until they are at least a year and a half old," he said. "At four months of age, no animal can be trained."
Delta stressed in a statement provided to 1200 WOAI NewsRadio that it will 'continue to protect the rights of customers with documented needs, including veterans.'
IMAGE: GETTY