Experts: Texas Has Among the Highest Health Care Costs in USA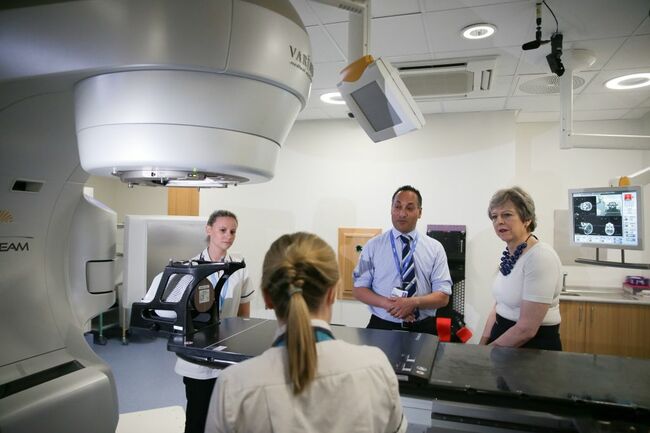 News Radio 1200 WOAI reports the State Senate Business and Commerce Committee was told Monday that Texas has some of the highest costs of health care in the country.
"Texas has some of the highest prices, the highest health care costs, and one of the highest rates of surprise billing in the country," Jamie Dudensing, CEO of the Texas Association of Health Plans, told the committee.
She says some of the costs of health care provided in Texas is double what is charged elsewhere in the country.
She blamed a number of factors, including the massive recent consolidation of medical practices and hospitals in Texas. As recently as 1983, 70% of physicians in Texas owned their own solo practice. Today, that is now to 47%.
UT Austin economist Robert Town, who studies health care markets, agreed.
"Over the past several decades, health care markets have become more concentrated, which, on average, has led to higher health care costs, and little improvement in health care quality.
"Vivian Ho of the Baker Institute at Rice University says it is not unusual for Texas providers to charge three times, and up to ten times as much for a procedure as is paid by Medicare. She says due largely to his consolidation, Texas health insurance premiums under the Affordable Care Act, and many premiums paid by customers of private, workplace provided health plans, have seen their premiums rice between 70 and 200 percent between 2014, when Obamacare became fully implemented, and today.
Dudensing also said the proliferation of so called 'free standing ER's' across the state is contributing to higher prices. She said the vast majority of treatments provided by these free standing emergency rooms can be provided far cheaper at 'doc in the box' medical offices, or at doctor's offices.
"If you just moved two thirds of the visits to free standing ERs in Texas to a lower cost, more appropriate facility, it would save three billion dollars a year in health care costs, one type of provider, one type of service."
Dudensing made several recommendations to bring down health care costs, first among them would be a law to outlaw so called 'balance bills,' which are present in one out of every three hospital visits in Texas, far more than in other states, and they stem from situations where the hospital and the primary care physicians are in the patient's insurance network, but the patient then gets a bill from an assistant anesthesiologist who the patient 'never met' who is not in network.
She says hospitals and medical facilities need to overcome the 'out of network' challenge without passing costs on to patients.
She says it isn't unusual for Texas patients to receive 'crazy bills' from out-of-network providers, totalling $50,000 to $100,000.
IMAGE: GETTY