S.A. Civilian, Military First Reponders to Work Together During Emergencies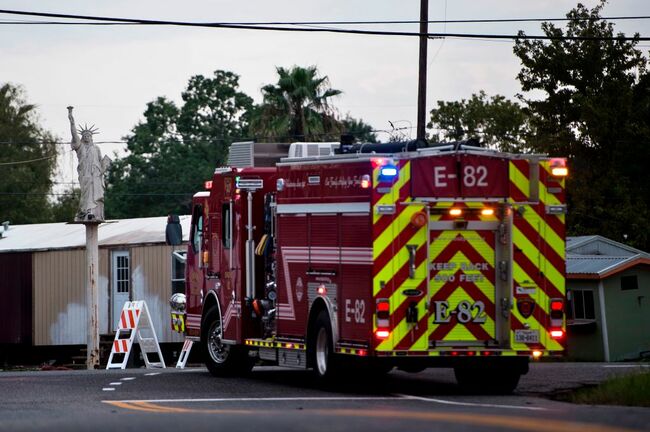 The City of San Antonio has entered into a groundbreaking agreement with Joint Base San Antonio to provide mutual aid to one another in times of natural or man made emergencies, News Radio 1200 WOAI reports.
San Antonio Fire Chief Charles Hood says from brush and wildfires like the ones which have ravaged California, to hurricanes, to 'the evil that is around us' today in the form of crime and terrorism, to combine civilian and military expertise will be life saving.
"For us to have those capabilities with the miltiary, Joint Base San Antonio, will improve our ability to respond," Hood said.
There have been several instances of the military working with civilian law enforcement and first responders, from Hurricane Harvey to operations along the Texas Mexico border, and this agreement simply formalizes the arrangement, and allows civilian and military operations to conduct training together, use each other's equipment, and so forth.
Brig Gen Laura Lindemann, who commands Joint Base San Antonio, which comprises all of the San Antonio area military installations, says it will also be an opportunity for training.
"Such a great potential for us to save dollars, to save on infrastructure, and to save on lives," she said. "There is also a great learning opportunity, and communication improvements."
IMAGE: GETTY