Former President George H.W. Bush has died at the age of 94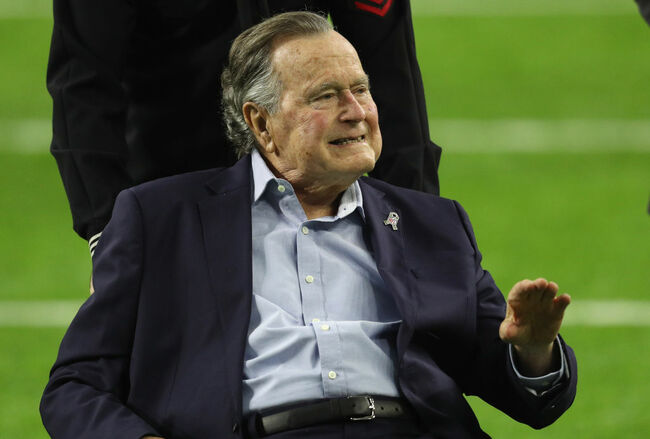 Former President George H.W. Bush is dead. The 41st president of the United States died at 10:10 p.m. Central time Friday. He was 94.
George Herbert Walker Bush was born June 12th, 1924 in Milton, Massachusetts and served as the 41st President of the United States from 1989 through 1993. He also served as President Ronald Reagan's Vice President from 1981 until his election as president in 1989. He had also previously served as a Congressman, Ambassador to China and as the Director of Central Intelligence.
Bush distinguished himself by serving in the United States Navy during World War II as a Lieutenant on a Fast Carrier Task Force, enlisting only six months after the attack on Pearl Harbo. He was awarded the Distinguished Flying Cross after flying 58 combat missions, after participating in some of the fiercest air battles in the Pacific Theater.
He fathered five children, George, Robin, Jeb, Neil, Marvin and Dorothy. Following the election of his son George W. Bush as president in 2000, the pair became the second father-son combination to serve as president after John Adams and John Quincy Adams. His second son, Jeb Bush, served as Florida's governor from 1999 to 2007.
Bush met his wife, Barbara Pierce, in Rye, New York following his return from the Pacific Theater. The pair were married a short time later, and remained together for 73 years. Bush attended his wife's funeral in April, where more than 1,500 people attended the private funeral service.
Bush's time in the White House was marked by the dissolution of the Soviet Union, the first Gulf War, and working to pass the North American Free Trade Agreement, which created a trade bloc consisting of the United States, Canada, and Mexico.
The former president remained active with various humanitarian activities, including appearing in television commercials to help raise money for victims of the 2004 tsunami and Hurricane Katrina.
Photo: Getty Images