More Alarm Bells Ringing in Texas Manufacturing Sector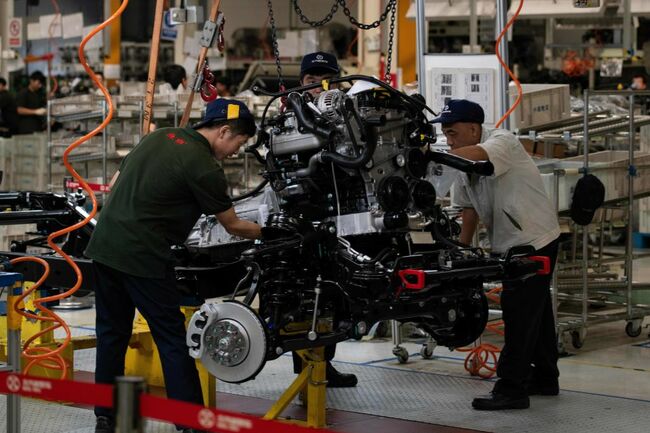 More warning signs in the increasingly important Texas manufacturing sector, as the latest report from the Federal Reserve Bank of Dallas shows 'moderating' activity across sectors, News Radio 1200 WOAI reports.
While Texas factory activity continues to expand, economists say the pace has 'slowed markedly' and both factory utilization levels and product shipments both fell to their lowest levels in at least 20 months.
"Uncertainly is more widespread this month," the report said.
While hiring is continuing and Texas manufacturing hasn't reached the level of layoffs, the employment index retreated in November, and both the number of people hired and hours worked fell this month.
23% of Texas manufacturing firms reported net hiring, but 7% are reporting layoffs.
Perhaps more significantly, double digit declines were reported in 'general business activity' and 'company outlook,' indicating that manufacturers are not optimistic about the future.
Several factors are at play in the struggling manufacturing industry in Texas.
First, since much manufacturing in the state is related, directly or indirectly, to the oil and gas industry, the historic fall of oil prices in November has spooked many manufacturers.
Macro trends like rising inflation, and the uncertainty of expert markets due to increased tariffs and looming trade wars are also entering into the equation for manufacturers.
IMAGE: GETTY