After "Republican Massacre" of November, Straight Ticket Voting Set to End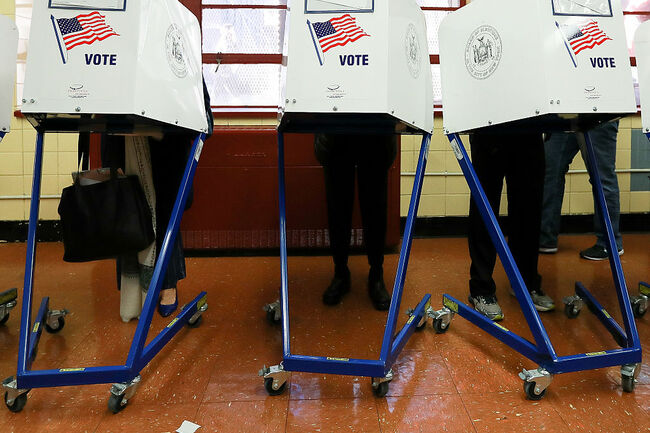 It's too late to salvage the careers of veteran Bexar County Republican office holders, but this month's election is the last in Texas where people will be allowed to vote what is called the 'straight ticket,' which is where one button is pushed and a vote is tallied for all the candidates running with that party label, News Radio 1200 WOAI reports.
Not only did straight ticket Democrat voting take out virtually every Bexar County Republican who was seeking re-election this year, but its impact was even harsher in Harris County, sweeping out, among most Republicans, highly respected Harris County Judge Ed Emmitt, whose leadership during last year's Hurricane Harvey was praised worldwide
.Matthew Soha, a University of North Texas political analyst who studies straight ticket voting, says banning the process may have a down side, and that is that fewer people will vote, and many will not cast a vote at all for many down ballot races.
"We will see a large increase in what are called 'rollover votes,' which is when people simply vote for a couple of people at the top of the ticket and leave the rest of the ballot blank," he said.
But many analysts say that is preferable to voting for, or against, people who the voter has probably never heard of, and, in many cases, doesn't even know are on the ballot.
State District and County Court at Law Judges in Texas, for example, have long urged that they be appointed, rather than elected, for that reason. A long and respected judicial career can come to an end due to a 'wave election,' forcing the judge to not only lose his or her job, but in many cases to start a law firm from scratch, just like a student straight out of law school.
Analysts say this is one of the less savory legacies of Beto O'Rourke's insurgent candidate for U.S. Senate. He fired up 'non traditional voters,' it is true,' but many of those 'unplugged' voters simply voted straight ticket Democrat because they were inspired by O'Rourke, without any concern for the other people on the ballot.
IMAGE: GETTY