Property Tax Reform Seen as Real Possibility in 2019 Legislature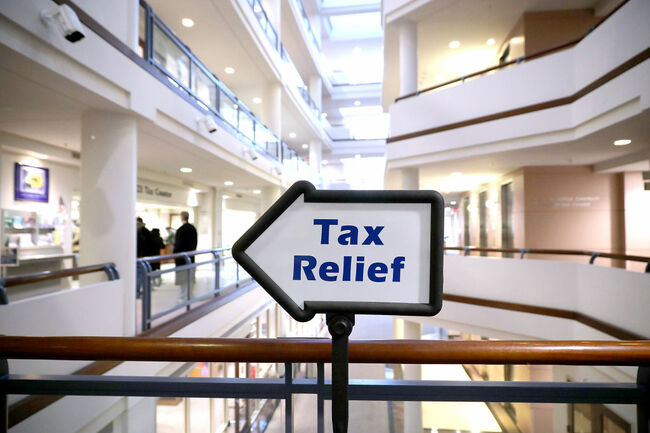 For the first time in a long time, the Texas Legislature is given a good shot in the coming session of increasing funding for public education, which could lead to an end in the upward spiral of residential property taxes, News Radio 1200 WOAI reports.
In the last three sessions, the Republican dominated Legislature, trying to stress its conservative credentials, has cut state aid to education funding. That achieves two GOP goals...to enable Republicans to claim to be 'holding the line' on higher education spending, and to enable more funding to be diverted to charter and private schools.
But the result, according to Northside ISD Superintendent Brian Woods, has been to push that spending responsibility down to local property owners.
"I do feel that there is more appetite for a conversation than I feel there has been in the last several sessions," Woods says.
It is estimated that in 2010, the state paid for about 55% of the costs of operating Texas 1045 Independent School Districts. Today, that percentage is down to 33%.
Opponents say that not only does this force homeowners to pay more, but it also leads to more inequality among school districts, based on their level of taxable property.
"A little bit of property tax relief, and a little improvement in school funding, with a long range view to continue that improvement," Woods said. "I think a lot of school people would call that a win."
The state's big cities are also tired of getting the blame for rising property taxes, which it is largely school taxes that are driving that increase. San Antonio Government & Public Relations Director Jeff Coyle told City Council on Thursday that one of the city's top priorities in the 2019 session will be 'real property tax relief,' and that will be achieved by urging lawmakers to spend more on schools.
Lt. Gov. Dan Patrick has indicated that one of his priorities will be to enact legislation to prevent cities from raising the effective property tax collections by more than a certain amount, probably 4%, even if that increase comes through property valuation increases.
Coyle says those types of laws would grant minimal relief to homeowners, while saddling growing cities like San Antonio with major challenges in providing needed city services.