P-51 That Crashed in Fredericksburg Flew Nostalgic Flights for WWII Vets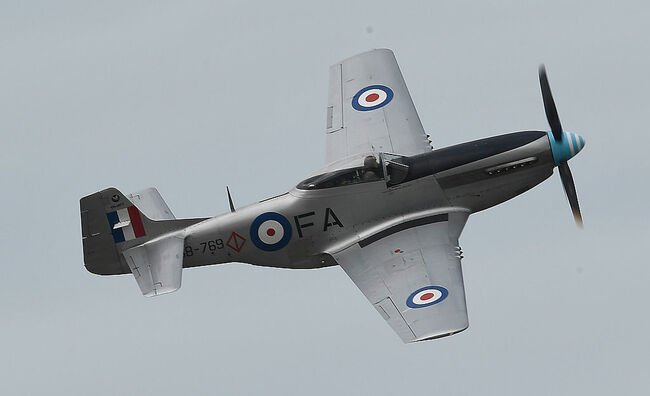 We're learning more about the World War II/Korea era P-51 Mustang that crashed into an apartment parking lot in Freidericksburg on Saturday, killing both men on board, News Radio 1200 WOAI reports.
The plane was owned by a Salinas California based company called Cal Pacific Airmotive Inc. According to the company, Cal Pacific is certified in refurbishing vintage aircraft to meet current flight safety standards.
Cal Pacific says it was conducting what are known as 'Freedom Flights,' which have become popular as the World War II generation moves into their nineties. They allow veterans of the Army Air Forces to take a nostalgic final flight in the planes they flew in as young men during the war.
Cal Pacific identifies the pilot who was killed as Cowden Ward, Jr, identified as a experienced pilot. The plane was nicknamed 'Pecos Bill' and had hundreds of hours conducting Freedom Flights at airshows, and at places like the National Museum of the Pacific War in Fredericksburg.
The passenger, who was also killed, was not identified, but Cal Pacific said he was a B-17 crewman during World War II.
The FAA and the National Transportation Safety Board are investigating the cause of the crash. The P-51, which is perhaps best known as the type of plane that future President George H.W. Bush was flying when he was shot down in the Pacific in 1944, crashed into the parking lot of an apartment complex late Saturday afternoon.
Fortunately, nobody in the parking lot was hurt, although several cars were damaged.
IMAGE: GETTY