Congressman: 'Migrant Caravan' Not Headed for Texas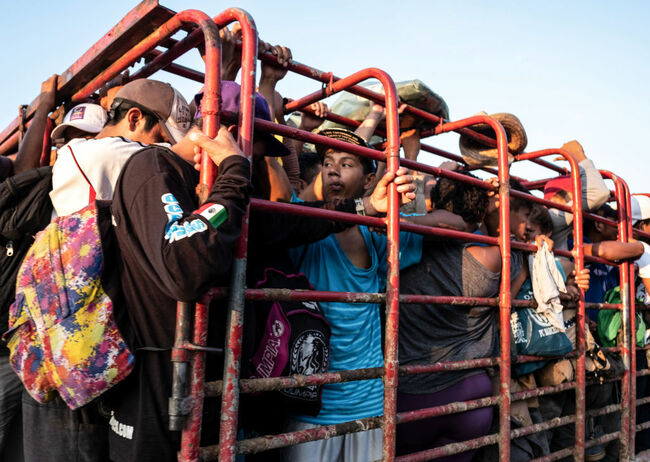 US Rep Henry Cuellar (D-Laredo), who represents a large stretch of the US-Mexico border, says that 'migrant caravan' which is now parked in Mexico City, has no plans to try to enter the U.S. in Texas, News Radio 1200 WOAI reports.
Cuellar, who sits on the House Homeland Security Committee, says he has been briefed by key DHS officials, and has been told this caravan will follow the route taken by a previous caravan earlier this year, and will instead follow what is called the 'Viacrucis Route' from Mexico City northwestward to Tijuana, hoping to cross into Southern California.
"It is expected it will take approximately two weeks before a significant portion of the caravan to reach the U.S. border near San Diego," Cuellar said.
The main advantage of the Viacrucis Route, experts say, is to avoid the vicious drug ad immigrant smuggling gangs which are most active in northern Mexico south of Texas.. The gangs are known to rob, rape,and kidnap would be migrants..
Cuellar says this caravan is not the last.. He says three more caravans from the 'Northern Triangle' nations of El Salvador, Honduras, and Nicaragua are heading toward the U.S.. Their eventual destination is not yet known.
This comes as President Trump is attempting to crack down on specious claims of 'asylum' which are now being made by more illegal immigrants, as they are instructed by immigrant smugglers to claim 'credible fear of persecution' in their home country in homes of obtaining temporary entry into the U.S. pending an 'asylum hearing' which they have no intention of showing up for.
IMAGE: GETTY