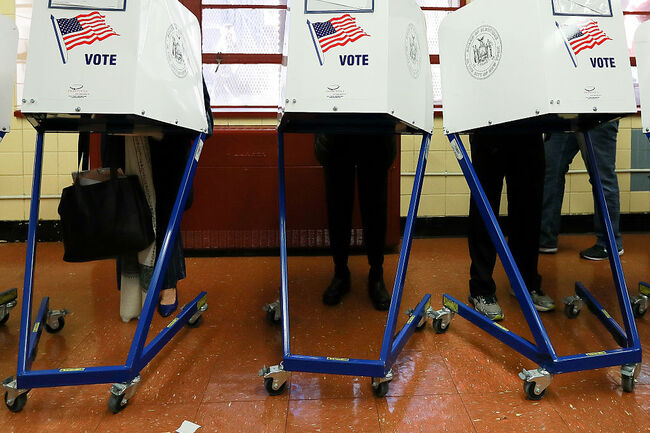 Grab your driver's license, but leave your cell phone in your pocket: Those are the recommendations from the Bexar County Elections department, today, as Election Day gets under way, Newsradio 1200 WOAI reports.
Elections Coordinator Jacque Callanen says they've had a real problem this election of people whipping out their phone in the voting booth to take a selfie. While she admires the excitement about exercising ones Constitutional right, taking pictures in a voting location is against the rules.
"Everybody has their cell phones. It's an extension of them, no matter where they go. However, in the polls, they are prohibited," she says, citing privacy concerns.
So take a selfie in your car with your sticker, she says.
And while cell phones are banned, voters still need to bring their driver's license or another approved form of identification to vote. Those rules can be found on the Texas Secretary of State's website.
More than 300-thousand early votes were cast in Bexar County, leading to some long lines. Callanen expects long lines today, too, especially in the morning, lunchtime and this evening when people get out of work.
This election, she says, there will be no complaining about low turnout.
"We're looking to match the presidential election. And in the presidential election, we had over 50-percent. Fifty-seven percent (cast a ballot)."
The results of those early ballots will start rolling in just after seven tonight, and the results should be in by 10 tonight.
IMAGE: GETTY