Landmark Gazebo Restaurant at Los Patios to Close December 30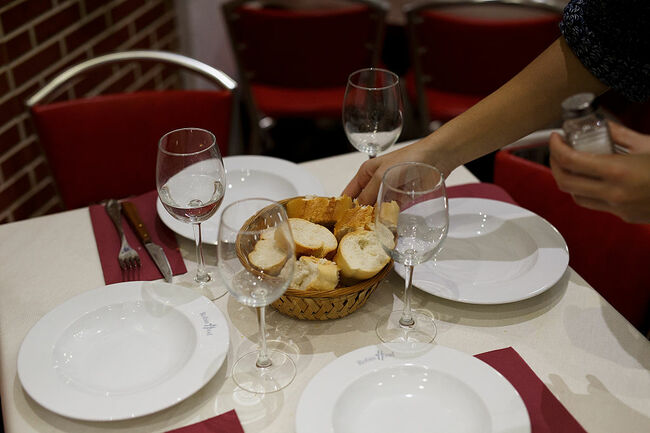 One of the best known restaurants in the city, the Gazebo at Los Patios, will be closing its doors for good on December 30th to make way for improvement of the Salado Creek Greenway, News Radio 1200 WOAI reports.
The Gazebo at Los Patios has been a familiar sight for commuters since it opened in March of 1971, just north of Loop 410 at Salado Creek between Starcrest and Harry Wurzbach.
Owner John McClung says he plans to build a 'creative colony' in the greenway, adding a 'dine-shop-discover' philosophy to a 'live-work-play' business plan.
McClung will focus his energies on Los Patios' long-standing private event services - which will be expanded into the Gazebo space - as well as its short-term hospitality rentals via Airbnb, and on a growing demand for live/work - "living-above-the-shop" - spaces.
John and his wife Mary have lived on the property for twelve of the twenty years they have been owners and see great value in living and working on the same property.
For nearly fifty years, the Gazebo at Los Patios was a meeting point for San Antonio's movers and shakers. On its first day in business, among the diners were San Antonio Light Publisher and Hearst Corp CEO Frank Bennack, Jr, City Councilman John Steen, and Broadway Bank Chairman Charles Cheever.
In March of '71, the Gazebo served its house specialty, Crepes Gazebo, for $4.95, and pitcher of Coors beer was $1. But, keep in mind, at stations on the new Loop 410 nearby, gas was selling for 35 cents a gallon. McClung says he will be serving some specialties at those early seventies prices for the next six weeks.
Los Patios is the vision of the late John Spice, a San Antonio native and landscape architect who in the early '70s transformed a wild tract of land at the city's edge, scarred by former quarry operations, into a verdant complex of shops, restaurants, gardens and banquet venues.
"When John bought the property, there was nothing north of here but cows," McClung said. At the time, the only building on the land was a bar called Tom's Hideout.
He says Loop 410 across the north side was the epicenter of the restaurant business for decades, but now the development of new spaces from the Pearl to Southtown to large scale development along North Loop 1604 has created new challenges, but also new opportunities, for the Los Patios space.
"Rest assured there have been opportunities over the years to do very profitable things with this property that would have been be at the expense of its beauty. But, we want to stay as close to the original vision of Los Patios as possible."
PHOTO: GETTY