Cuellar: Chill Out About 'Immigrant Caravan'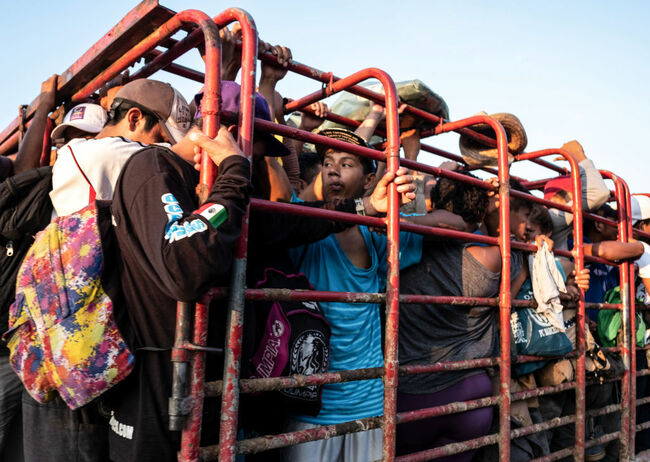 U.S. Rep. Henry Cuellar (D-Laredo), who is one of the leading experts on immigration in Congress, tells News Radio 1200 WOAI we all need to chill out over that border caravan.
Cuellar says the size of the caravan, which is now down to about 3,000 people, according to Mexican officials, is no larger than the number of migrants who cross into Texas during any given month
."You look at the number of people who are coming in, we get thousands of them, if you look at the number of family units, we get thousands of them," he said. "But they usually come in smaller groups. The only thing is this is highly publicized and its a large group, but if you break it down, it is what we usually see over a month or so."
Cuellar says rather than sending troops to the border, President Trump would be better served if he sent battalions of immigration judges to the border.
"Move those immigration judges and hold hearings," he said. "I think you can get rid of a lot of frivolous cases."He says the immigration judges could quickly weed out people who don't have legitimate claims of asylum, or who might be members of criminal orgnizations.
Despite claims by President Trump that the caravan is filled with criminal gangs, experts tell News Radio 1200 WOAI, that if you are a criminal who is out to steal and extort a lot of money with a minimal risk of getting caught, the best place for you is not the United States, but in a country like Honduras.
IMAGE: GETTY