Sahara Desert Sand is on its Way to S.A., and it Could Cost Us $$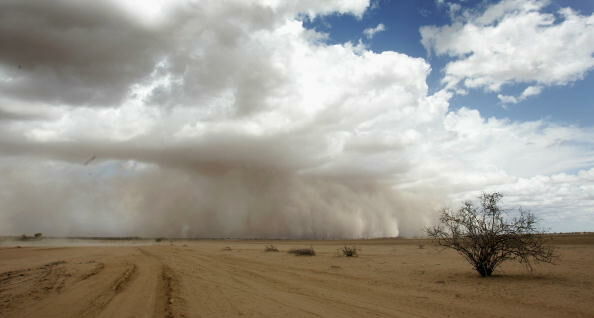 Look! Up in the sky! It's the Sahara Desert!
News Radio 1200 WOAI reports the National Oceanic and Atmospheric Administration reports that a massive plume of dust from the Sahara Desert has floated across the Atlantic, and will be over Texas by the end of this week.
Mark Thibodeau of the Weather Channel says it will lead to some pretty sunrises and sunsets."Kinda like some reddish sunsets and sunrises, with some of those summer 'hazy' setups during the afternoons.
"He says this will not be a big year for Saharan dust.
"Some of that particular matter will get trapped a little bit, but it will decrease the air quality."
And that is potentially bad news for the local economy.
The U.S. Environmental Protection Agency is expected to decide within three weeks whether the metro is out of compliance with federal clean air laws.
A designation of non-compliance could mean new regulations and costs facing new businesses moving into the area, a moratorium on building new highways, a requirement that people in the area pay extra for emissions testing at car inspection time, and even a law that limits all speed limits in the metro to 55 miles an hour.
The Alamo Area Council of Governments says more than a fifth of San Antonio's air pollution comes from other states, and even from other continents, like the Saharan desert. But it might cost us anyway.
Photo: Getty Images