SCOTUS 'Cake Decision' May Change the 'Rights Dynamic' in Texas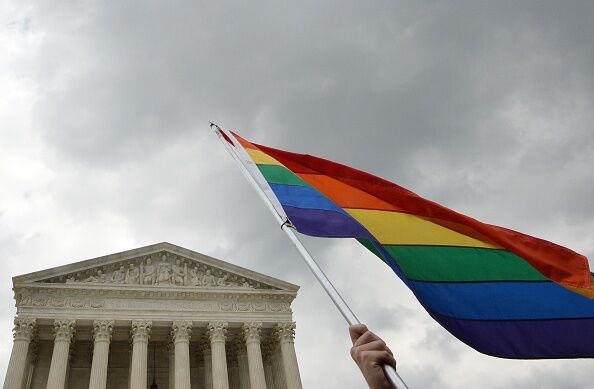 This week's Supreme Court ruling involving a Christian cake baker is seen as a victory for religious liberty activists, but gay rights groups say it's not as big as some people think, Newsradio 1200 WOAI reports.
"It did not find that the First Amendment creates and opt-out of our civil rights laws and that anybody is free to ignore laws they don't like," Rebecca Robertson with Equality Texas says.
The Supreme Court, this week, sided with Jack Phillips, who had refused to create a custom wedding cake for a same sex couple in Colorado.
The ruling drew cheers from Texas Attorney General Ken Paxton. He led a 20-state coalition in support of the cake baker.
"The Supreme Court's ruling affirms that the First Amendment contains robust protections for people who choose to operate their business consistent with their faith. Every American should have the freedom to choose what they will or won't create without fear of being unjustly punished by the government."
But the ruling was narrowly tailored to this one case, and does not make widespread changes to both civil rights protections and non-discrimination ordinances, which are all still in effect.
Robertson says the worry is that religious liberty activists will deny service to same sex couples in hopes of landing a lawsuit that will take up the broader issue.
Texas Freedom Network President Kathy Miller says the real ripple effects will be felt this January, when state lawmakers return to Austin and start filing bills.
"Politicians who keep pushing for laws that would grant such a right betray the real meaning of religious freedom and turn it into a weapon to hurt people. Americans believe we are all equal under the law and that no one should be refused service simply because of who they are or whom they love."
Texas lawmakers proposed at least 17 bills during the 2017 legislative session that would have allowed government officials, private individuals and businesses to use personal religious beliefs to justify discrimination against lesbian, gay, bisexual and transgender Texans and other people. One passed, allowing religious adoption and foster care agencies to discriminate.
IMAGE; GETTY