Could the US Become the World's Largest Oil Producer in 2018?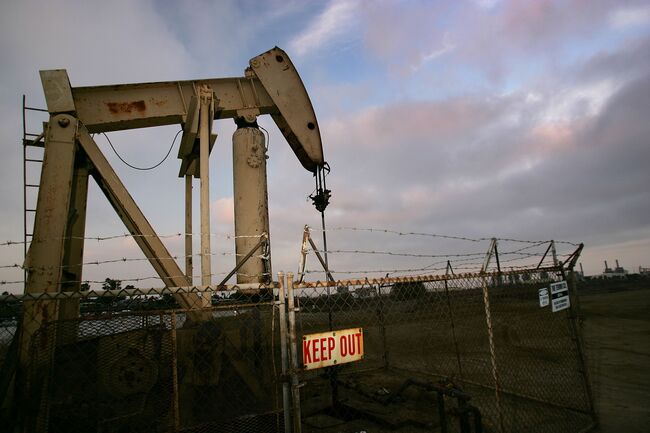 With global oil prices rising above $60 a barrel for the first time in nearly three years, and a new pro-business attitude in Washington, Texas Railroad Commissioner Ryan Sitton is optimistic that, with Texas in the lead, the US will surpass Saudi Arabia and Russia to become the largest oil producer in the world, News Radio 1200 WOAI reports.
The International Energy Agency, the United Nations agency that deals with oil and gas production, has predicted the US will hit that mark in 2018. Sitton says it may be early 2019, but he doesn't doubt that the goal is in sight.
"There is pipeline infrastructure, transportation infrastructure, we have the things that we need to produce an additional two to three million barrels per day across the country, so I absolutely think that we will get there," Sitton said in an interview with News Radio 1200 WOAI.
In order to surpass Russia and Saudi Arabia, the IEA says the US would have to ramp up to turn out about 10 million barrels per day, that's up from about eight million barrels a day produced in 2017. Texas, which is by far the largest oil producing state, would be expected to produce 4 million barrels per day, something Sitton says is completely possible.
Sitton says ExxonMobil's announcement early this week that it plans to invest $5 billion in its US operations, with much of that investment going to west Texas, is more evidence that the US will achieve that goal.
"Right now, west Texas, the Permian Basin, is among the best oil and gas production locations in the world, because of the really good geology," Sitton said. "Also due to the access to transportation infrastructure, and US refining infrastructure, which is the most robust in the world."
Sitton says, in addition to being a massive boost to the Texas economy, ramping up oil production following the slump that came following the oil price collapse in late 2014 and early 2015, would lead to tens of thousands of more jobs, not just in the oilfields, but in related industries like manufacturing and transportation, and in other areas which would get a boost from all that oilfield money coming back into the state. Oilfield services companies have hired an estimated 30,000 new people just in the last few months as oil prices have begun to drift upward.
Sitton says the way Washington DC and the Trump administration is helping is not just through specific policy changes, like the recent tax cut bill, but through a general pro business overall attitude.
"What is probably been the biggest impact is the fact that the dialogue has been pro business," he said. "If you still had bureaucrats talking about new regulations and crackdowns on methane emissions, I don't think you would have seen ExxonMobil make the investment that it made."
10 million barrels per day of US production would not make the US self sufficient for oil. The US Energy Information Agency says the US now uses about 19.6 million barrels per day, and with the economy improving, that figure is expected to rise in 2018.
And there are a couple of potential stumbling blocks on the way to peak production in 2018. Some analysts say a lack of investment by oil producers during the days of low prices has left many fracking firms ill prepared to deal with the challenges of opening capped wells and drilling new ones. There is also a concern that some global event, like a possible change of government in Venezuela, where oil production has essentially halted due to government mismanagement of the state run oil company, could cause global prices to fall.
IMAGE; GETTY