NAFTA Upgrade Also a Key Issue Facing Congress This Year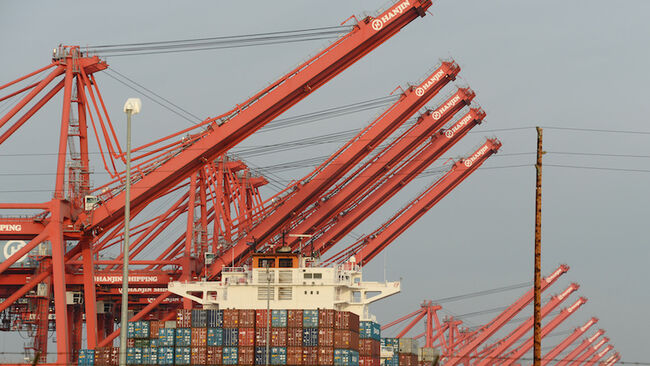 As Congress gets back to work today, one of the items on the agenda that doesn't get nearly as much attention as DACA and a continuing resolution to keep the budget funded is the future of the North American Free Trade Agreement, which is of critical importance to the economic health of South Texas, News Radio 1200 WOAI reports.
President Trump ran for office as an opponent of NAFTA, which was signed in San Antonio in 1992, and now negotiators from the U.S., Canada, and Mexico, are working to update the treaty to deal with 21st Century economic realities.
U.S. Rep. Henry Cuellar (D-Laredo), who is a huge supporter of NAFTA, says the various sides are close to an agreement.
"A lot of the easy things have been agreed to, but now there are some of the hard things that the Trump Administration has wanted to do," he said.
And Cuellar says those have become sticking points in the talks.
"They want to add a sunset, which means every five years we have to go through this same process, which just doesn't work," he said. "They want to go into the court system and set up arbitration, which has been working well."
Cuellar is concerned with the U.S. middterm elections, as well as Mexico's Presidential election, coming up in 2018, it may not be possible to reach agreement until later this year.
NAFTA has helped make Texas the leading export state in the country. If Texas were an independent nation, it would be the 20th biggest exporting nation on earth.
Other than the Trump Administration's concerns, NAFTA negotiations are focusing on issues which didn't exist in 1992, from e-commerce to Mexico's 2015 decision to open its oil industry to foreign investments.