 10) FIRST BAPTIST CHURCH OF NEW BRAUNFELS TRAGEDY. On a quiet afternoon in March, a bus carrying 14 members of the First Baptist Church of New Braunfels was heading home from a senior retreat in Leakey along a winding road in Uvalde County. A pickup truck that the National Transportation Safety Board says had repeatedly driven over the center line of US 83 and driven onto the curb slammed head on into the bus, killing 13 of the passengers. The driver of the pickup was indicted on charges of manslaughter and intoxication manslaughter, as indications surfaced that he had been texting while driving, and had various prescription medications in his system.
9) NEW AREA CODE. This was one of those quiet developments which will have long range ramifcations for everybody. We got to know 7-2-6 in October, and we got used to 'ten digit dialing,' or tried to get used to it starting in September. An area code becomes a community's calling card, there are businesses named 2-1-0 and people have tattoos of the city's area code. Until telephones are replaced by some still unknown technology, be that years or decades from now, 7-2-6 will also become a key part of our lives. 8) DEADLY FIRE. When Scott Deem and his company of San Antonio firefighters arrived at a fire in the Ingram Square Shopping Center on May 18th, the building was already fully engulfed in flames. In the universe of fire that followed, Deem became the first San Antonio Firefighter in twenty years to to killed on duty, and his partner Brad Phillips was critically injured. The owner of the Spartan Box Gym, which was located in the center, was later indicted for murder, charged with setting fire to the building to get out of his lease. 7) ALAMO PLAZA EXPANSION PLANS. It is said that the Alamo lives in the heart of every Texan, and when changes are made in the place that is so close to our hearts, making changes to it is bound to unleash emotions. That's what happened in 2017, when the General Land Office unveiled its ambitious plans to make changes to Alamo Plaza, changes which have been delayed for decades largely due to the fact that we knew the firestorm that would come. The proposed plexiglas wall around Alamo Plaza was the first casualty, and it looks like the Cenotaph will not be moved to the bank of the San Antonio River. But it still looks like Alamo Street will be closed, and the Phil Collins Collection will be the centerpiece of a long awaited world class museum when construction begins in 2018.
6) LEE HIGH SCHOOL. Robert E. Lee High School became LEE High School in 2017, in a controversial move by the North East ISD. Caught up in the fad of removing Confederate symbols and nomenclature from the public square, the NEISD placed the name of Lee High School, in place since 1958, up for debate. In a compromise that elicited much mockery, the School Board decided to change the name to Legacy of Educational Excellence High School. But the district says the name LEE will be phased out...trust us. 5) CONFEDERATE MONUMENTS DEBATE. In the same flurry that swept up Lee High School, San Antonio City Council decided to spend taxpayer money to remove a Confederate Monument from Travis Park downtown which the vast majority of San Antonians didn't know existed, and those who were aware of the monument thought it honored the park's namesake, William Barret Travis. The monument was removed in the dead of night and taken to an undisclosed place, with the taxpayers handed the bill for $150,000, plus the costs of SAPD overtime.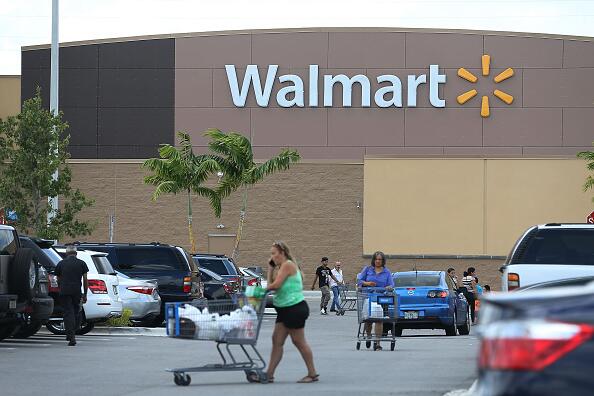 4) ILLEGAL IMMIGRANTS DIE IN HUMAN SMUGGLING ATTEMPT. The immigration debate became very real and very deadly in San Antonio in July, when an attempt by human smuggling gangs to transport illegal immigrants into the interior of the country from Laredo went horribly wrong. When a man staggered out of a tractor trailer and asked an employee of a south side Walmart for water, the police were called, and a modern scene from a medieval depiction of Hell was revealed. Eight people were dead inside the sweltering trailer, two others died later, dozens had to be treated for heat related injuries. The truck driver was charged with murder and at one point faced the possibility of the death penalty, a charge which has now been reduced. And for a moment, the political debate over immigration had a very real face. 3) GAS PANIC. Sometimes, we are the architect of our own problems. That was never as evident as in late August, right after Hurricane Harvey, when an organic and completely unnecessary panic gripped San Antonio, leading to 'seventies style' lines at gas stations. Although there was never a shortage of gas, you couldn't tell that to the people who wheeled 55 gallon drums up to gas pumps, or brought gallon milk jugs to fill with gasoline. The panic became self fulfilling, with the frantic buying shutting down gas stations and jacking up prices. It took until December for the price at the pump to return to the level before the panic.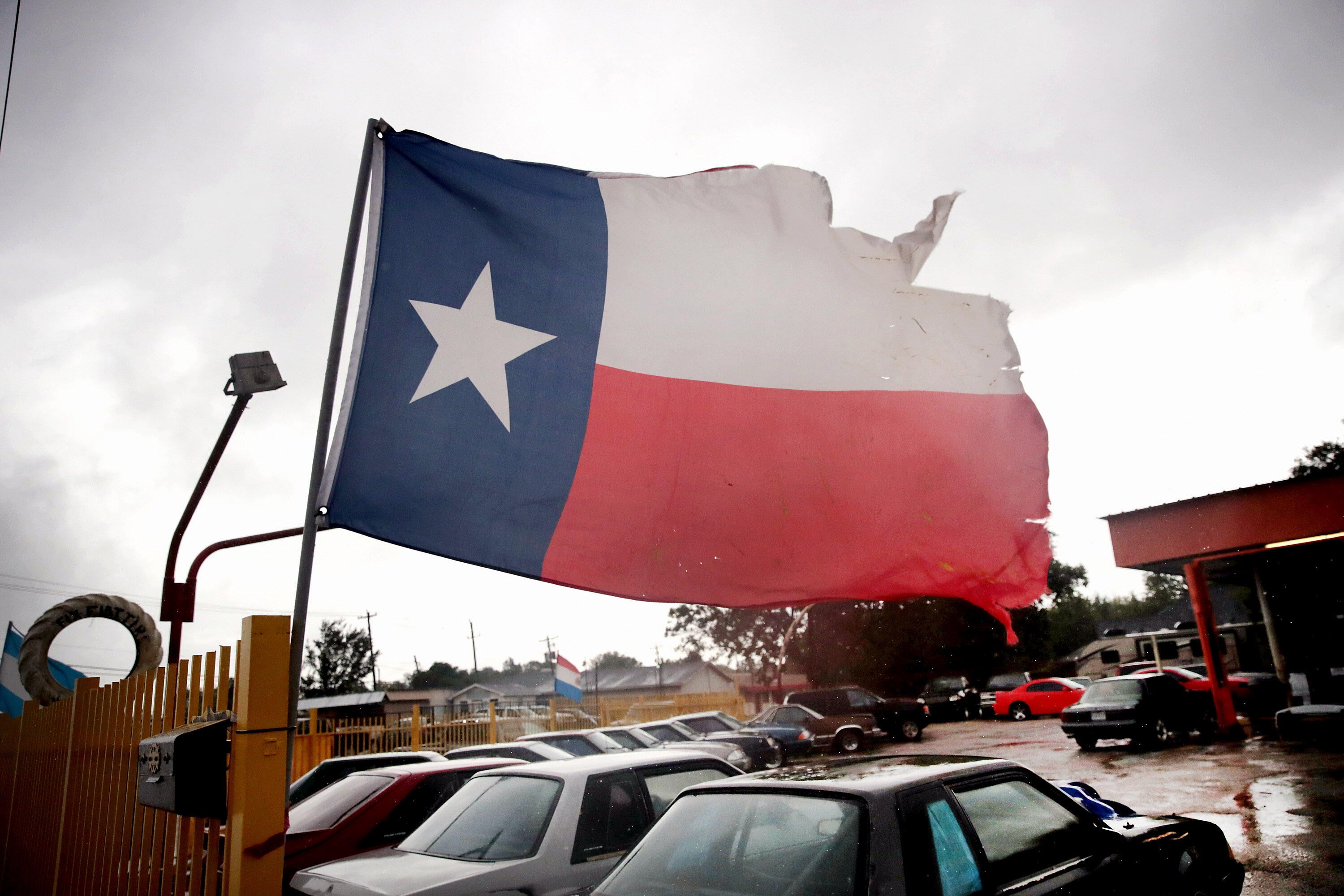 2) HURRICANE HARVEY. Texas had not seen a hurricane since Dolly in 2008, and had not seen a major hurricane since Wilma in 2005. But that cyclone drought ended in August, when the most costly hurricane in U.S. history hit Texas not once but twice, killing 91 people and leaving behind some $200 billion in property damage. Hurricane Harvey's meandering path maximized disaster. Hitting first in Rockport, Harvey destroyed the beach towns around Corpus Christi. It then rumbled inland through Victoria, then turned around and went back out into the Gulf again, only to pound Houston with a level of fury never seen before. In addition to the deaths, thousands of homes were destroyed, 300,000 were without electric power, and entire neighborhoods were swamped by flooding. The waters have receded and live has returned to the new normal, but the legacy of Hurricane Harvey will be remembered as long as there is a Houston. 1) SUTHERLAND SPRINGS CHURCH SHOOTING. The number one local news story of 2017 brought the modern American scourge of mass murder by gunfire right to San Antonio's doorstep for the first time. A quiet Sunday morning at the Baptist Church in tiny Sutherland Springs became the scene of the fifth deadliest mass shooting in American history. A troubled man, a domestic abuser court martialed by the Air Force, obsessed with spectacular violence and estranged from his family, opened fire inside the sanctuary, killing 26 people and wounding another twenty. The story became even worse when it was revealed that the gunman should not have been allowed to possess his weapons of mass murder, and it was only due to the fact that the U.S. Air Force failed to properly submit his domestic violence conviction to the FBI's data base that he was able to carry out the crime.