SCOTUS Delays Court Ordered Redrawing of Texas Congress Districts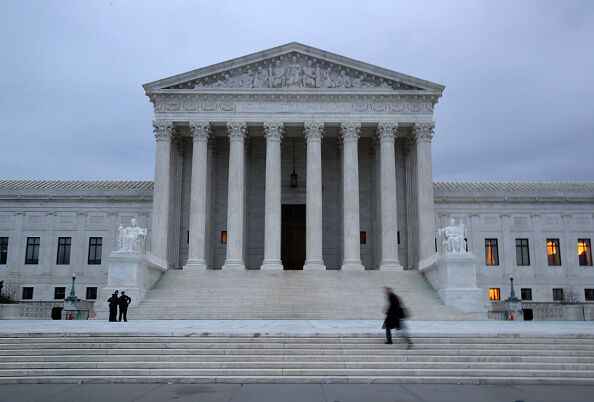 The U.S. Supreme Court on Tuesday blocked a lower court ruling requiring that Texas redraw its Congressional district boundaries because the current districts were drawn specifically to blunt the political clout of minority voters, News Radio 1200 WOAI reports.
The 5-4 ruling was largely along party lines, with Democrat nominated justices dissenting.The ruling is a major blow to Democrats, who had hoped that redrawn Congressional districts would increase their chances of making gains in the 2018 elections. It now appears unlikely that the map will have to be redrawn before the March primaries, because the court wants to hear and then consider an appeal from Texas Attorney General Ken Paxton.
Over the course of the past year, a panel of three federal judges sitting in San Antonio has consistently, ruled that several political boundaries were drawn by the Republican majority in the Legislature, with discriminatory intent, and to dilute the voting strength of the state's growing minority population.
The judges have ruled that the state drew serpanitine districts which disregard natural and logical boundaries for the purpose of 'packing and cracking' the minority vote.
'Packing' occurs when districts snake from city to city and take in largely minority neighborhoods in multiple cities, specifically to free up the Anglo vote to create a Republican majority in several other districts. The 35th Congressional District, which is represented by Democrat Lloyd Doggett, has been seen as a prime example of that.
The district stretches from the east side of Austin down I-35, at times stretching only the width of the highway itself to avoid taking in largely Republcian precincts in New Braunfels, only to expand, barbell-like, in San Antonio, where it includes the largely minority east and south sides.
'Cracking' is the practice of breaking up largely minority neighborhoods so, rather than making up the majority of a district, the neighborhoods are divided up among several districts so they will make up a minority in each.
Republicans say they did not draw the districts along ethnic or racial lines, which is illegal, they drew them along political lines, which is legal. One of the issues the justices will have to decide is, how to draw the line between the two, in a time when minority voters have a growing tendency to vote Democrat, while Anglo voters have a growing tendency to vote Republican.