Bitter Cold Continues Across Much Of Country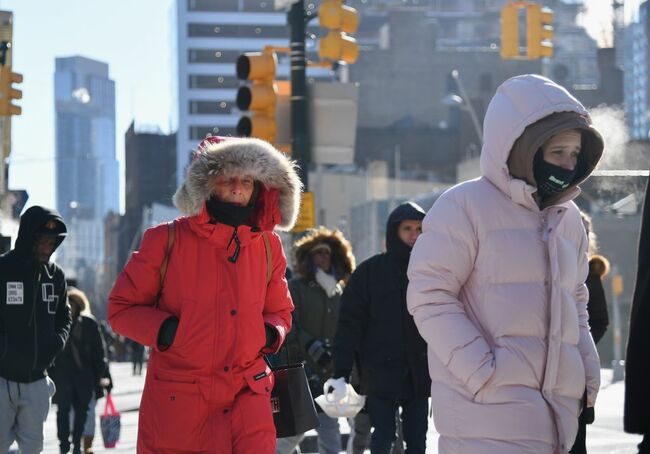 Bitter cold temperatures sweeping through the Midwest and eastern U.S. is claiming ten deaths. The critically low temperatures in the Midwest is expected to linger before conditions warm up tonight, according to forecasters. Arctic air is passing through the region in the form of a polar vortex, sending temperatures 40 degrees below normal and into the negative double digits. The National Weather Service says the polar vortex system coming from the north is one of the coldest arctic air mass intrusions in recent memory.
Flights nationwide are being impacted by this week's deep freeze. More than 21-hundred flights are canceled today with nearly eleven-hundred delayed, according to FlightAware. Most of the cancellations and delays are being reported at Chicago's O'Hare and Midway international airports. Southwest Airlines, which operates a large hub at Midway, has around 500 delayed or canceled flights. The cold weather not seen in years is blamed for at least nine deaths so far, with millions of people impacted by the massive system. Residents across the Midwest should limit their times outdoors to only a few minutes.
Photo: Getty Images

The Joe Pags Show
The Joe Pags Show originates from 1200 WOAI in San Antonio and can be heard on affiliate stations around the country and on the iHeartRadio app. Get his official bio, social pages, articles and more online!
Read more