White House Responds To CNN Suit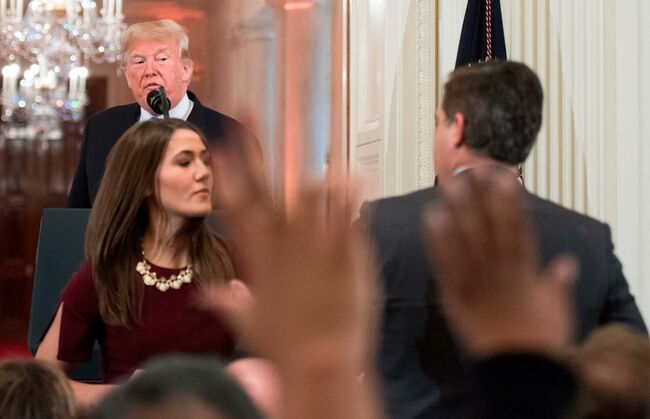 The White House is responding to a federal judge's order to reinstate CNN reporter Jim Acosta's media credential. Press Secretary Sarah Sanders said the White House will temporarily reinstate Acosta's credential. She also argued that there is no absolute First Amendment right to access at the White House. Sanders noted that rules for coverage of news briefings will be revised and said there "must be decorum at the White House."
In ordering Acosta's reinstatement, Judge Timothy Kelly said broader issues involving First Amendment rights will be deliberated at a later date. In pulling his media credential, the White House accused Acosta of inappropriate behavior at a presidential news conference last week.
TOP PHOTO: President Donald Trump (top) gets into a heated exchange with CNN chief White House correspondent Jim Acosta (R) as a White House Intern tries to take the microphone during a post-election press conference in the East Room of the White House in Washington, DC on November 7, 2018. (Getty Images)
BOTTOM PHOTO: CNN White House correspondent Jim Acosta speaks outside US District Court in Washington, DC. (Getty Images)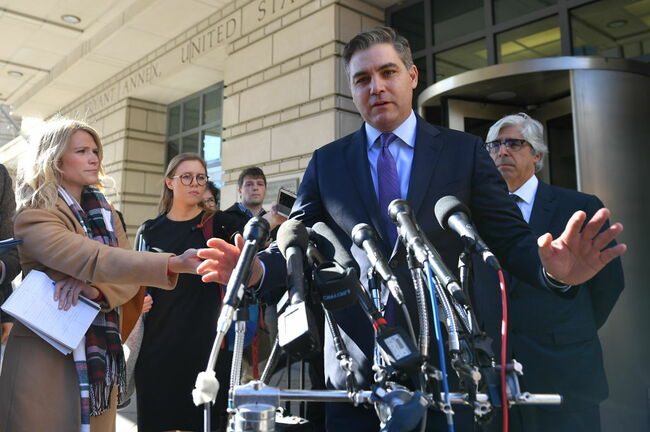 The Joe Pags Show
The Joe Pags Show originates from 1200 WOAI in San Antonio and can be heard on affiliate stations around the country and on the iHeartRadio app. Get his official bio, social pages, articles and more online!
Read more