Hurricane Michael Is A Monster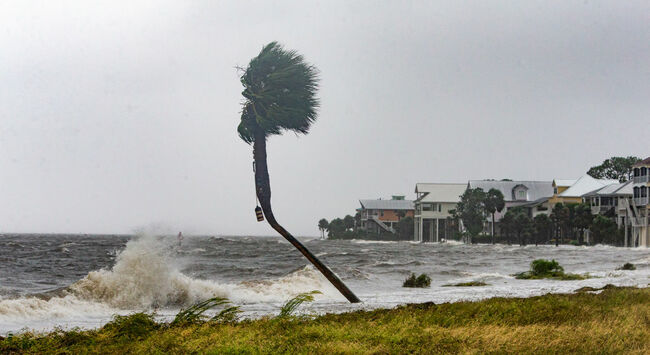 Hurricane Michael is the strongest storm to hit the U.S. in nearly 50 years. It made landfall in the Florida Panhandle just northwest of Mexico Beach with 155 mile-per-hour winds, the highest possible for a Category 4. A hurricane with 157 mile-per-hour winds is a Category 5. It hit this afternoon. It's one of the worst storm ever to hit Florida and the strongest storm to hit the U.S. since Hurricane Camille in 1969. Residents are being warned of a deadly storm surge, devastating winds, massive power outages and widespread damage.
President Trump is calling Hurricane Michael a "monster" storm. Speaking at the White House today, Trump warned about nearly 200 mile-per-hour winds, 15-foot storm surges and flash flooding in Florida's Panhandle. He said the federal government is ready to respond in the aftermath of the hurricane which he said will be the most powerful recorded storm to ever hit the Florida Panhandle.
The flood-weary Carolinas are bracing for yet another hit -- this time from Hurricane Michael. Millions in North and South Carolina are still cleaning up after Hurricane Florence swamped the region with record rainfall last month. Forecasters say Michael is on track to slam Florida's northeast Gulf Coast in just a matter of hours before moving inland. The fast-moving Category 4 storm is expected to dump anywhere from three-to five inches of rain across the Carolinas by Thursday. North Carolina Governor Roy Cooper has urged state residents to stock up on water, food and flashlights in case the power goes out.
Photo: Getty Images

The Joe Pags Show
The Joe Pags Show originates from 1200 WOAI in San Antonio and can be heard on affiliate stations around the country and on the iHeartRadio app. Get his official bio, social pages, articles and more online!
Read more