Trump: FBI Doesn't Want To Investigate Kavanaugh Allegations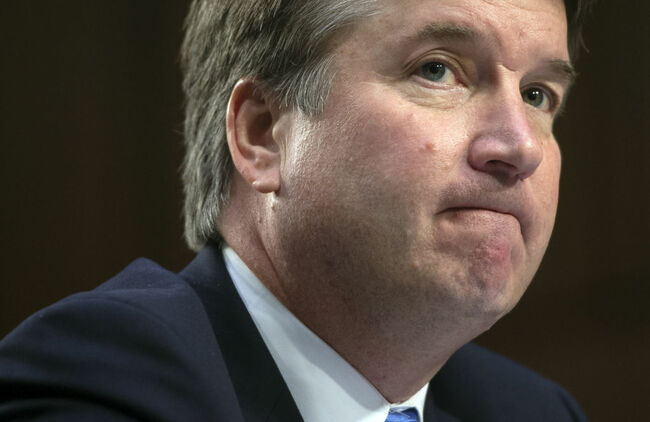 President Trump doesn't think the FBI wants to investigate sexual assault allegations against Supreme Court nominee Brett Kavanaugh. In a White House photo-op today, Trump said Kavanaugh should be confirmed to the high court as soon as possible. A California woman has accused Kavanaugh of sexual assault more than 30-years ago, when the two were in high school. He has strongly rejected the allegation. The Justice Department says the FBI has already done all it was going to do, because "the allegation does not involve any potential federal crime." The Justice Department adds during the FBI's most recent backgound check, the agency received a letter in September about the sexual allegations and forwarded it to the White House counsel's office.
Trump again accused Democrats of withholding allegations against Kavanaugh until the 11th hour of the Senate confirmation process. He called it a terrible thing. Trump said Kavanaugh has his full support and noted that he has not met with the federal judge this week. He also said it is important to hear both sides.
Photo: Getty Images

The Joe Pags Show
The Joe Pags Show originates from 1200 WOAI in San Antonio and can be heard on affiliate stations around the country and on the iHeartRadio app. Get his official bio, social pages, articles and more online!
Read more