Comedian Samantha Bee Crosses Line With Comments About Ivanka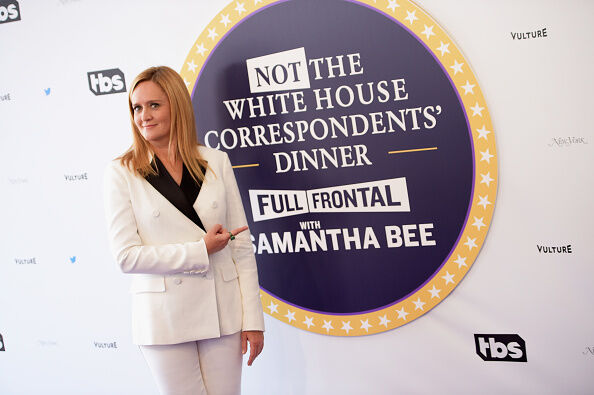 There are some lines you probably shouldn't cross and comic Samantha Bee just realized that.
AutoTrader.com became the first company to pull its advertisements from TBS's "Full Frontal With Samantha Bee," after she called Ivanka Trump a "feckless c**t" on Wednesday night.
Bee made her remarks while attacking Ivanka for not stopping her father's immigration policies. "I would like to sincerely apologize to Ivanka Trump and to my viewers for using an expletive on my show to describe her last night," Bee said in her apology tweet.
TBS said, "Samantha Bee has taken the right action in apologizing for the vile and inappropriate language she used about Ivanka Trump last night. Those words should not have been aired. It was our mistake too, and we regret it."
Does this just further exemplify the media's bias towards Trump and this administration? Was what Bee said any less offensive than what Roseanne Barr tweeted out? Why does one media company move to cancel a show immediately while another simply says oops?

The Joe Pags Show
The Joe Pags Show originates from 1200 WOAI in San Antonio and can be heard on affiliate stations around the country and on the iHeartRadio app. Get his official bio, social pages, articles and more online!
Read more