Facebook Admits Tracking Users and Non-Users Off-Site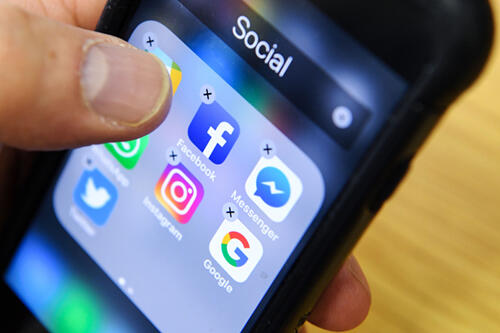 GETTY IMAGES
According to a blog post, Facebook is watching you more than you think.
The social media giant's product management director, David Baser, wrote that the company tracked users and non-users across websites and apps.
He said it was done for three main reasons: providing services directly, securing the company's own site, and "improving our products and services".
Baser went on to explain that "When you visit a site or app that uses our services, we receive information even if you're logged out or don't have a Facebook account. This is because other apps and sites don't know who is using Facebook."
Are you surprised by this? What concerns do you have with Facebook obtaining non-user information? Is it really an issue?

The Joe Pags Show
The Joe Pags Show originates from 1200 WOAI in San Antonio and can be heard on affiliate stations around the country and on the iHeartRadio app. Get his official bio, social pages, articles and more online!
Read more