NRA Announces Drive to Sign Up 100,000 New Members in 100 Days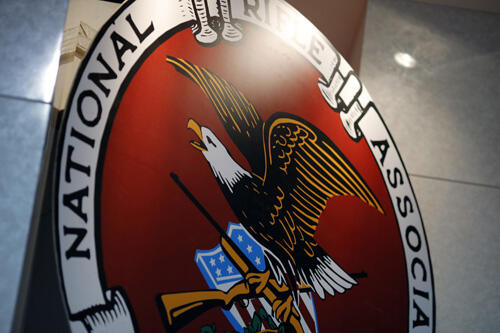 GETTY IMAGES
The National Rifle Association announced a membership drive last week with the goal of signing up 100,000 new members in the next 100 days.
According to the NRA, new memberships in its own 501(c)(4) nonprofit are necessary to combat further restrictions on gun rights.
NRA media relations manager, Jason J. Brown, said "Over the next 100 days we hope to welcome 100,000 new freedom-loving Americans to our ranks. The threat to our Second Amendment has never been greater."
Based on the current political climate when it comes to guns, do you feel the NRA will be successful in their initiative? Why or why not?

The Joe Pags Show
The Joe Pags Show originates from 1200 WOAI in San Antonio and can be heard on affiliate stations around the country and on the iHeartRadio app. Get his official bio, social pages, articles and more online!
Read more