John McCain Accuses Trump of 'Emboldening' Assad With Talk of Withdrawal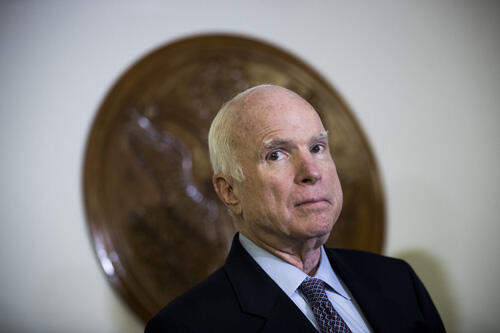 GETTY IMAGES
Senator John McCain is speaking out on what he calls "American inaction" in Syria after the latest chemical weapon attack there.
In a statement, McCain said Syrian President Bashar al-Assad and his allies in Russia and Iran clearly heard President Trump's remarks about pulling American troops out of Syria.
Trump has called out Assad on Twitter, but McCain said the question now is whether the U.S. will do anything about the deadly attack.
Do you agree with Senator McCain's remarks? Why or why not? What action should the U.S. take?

The Joe Pags Show
The Joe Pags Show originates from 1200 WOAI in San Antonio and can be heard on affiliate stations around the country and on the iHeartRadio app. Get his official bio, social pages, articles and more online!
Read more