Trump Says Military Could Be Used to Secure Border With Mexico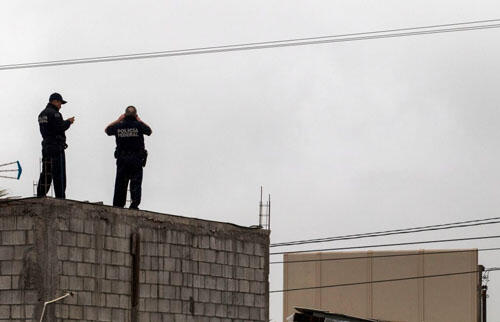 GETTY IMAGES
Military troops could be used to protect border until the wall is built according to President Trump.
"Until we can have a wall and proper security, we are going to be guarding our border with the military. That's a big step," Trump told reporters at the White House.
The U.S. Border Patrol is currently tasked with protecting the border with Mexico. Trump appears to take aim at the current US policy which requires border agents to catch then release family units who arrive at the border from noncontiguous countries.
Do you think having our military protect the border is a good idea? Does that send the wrong message to Mexico's citizens?

The Joe Pags Show
The Joe Pags Show originates from 1200 WOAI in San Antonio and can be heard on affiliate stations around the country and on the iHeartRadio app. Get his official bio, social pages, articles and more online!
Read more