Viewers approve of Trump's first State of the Union address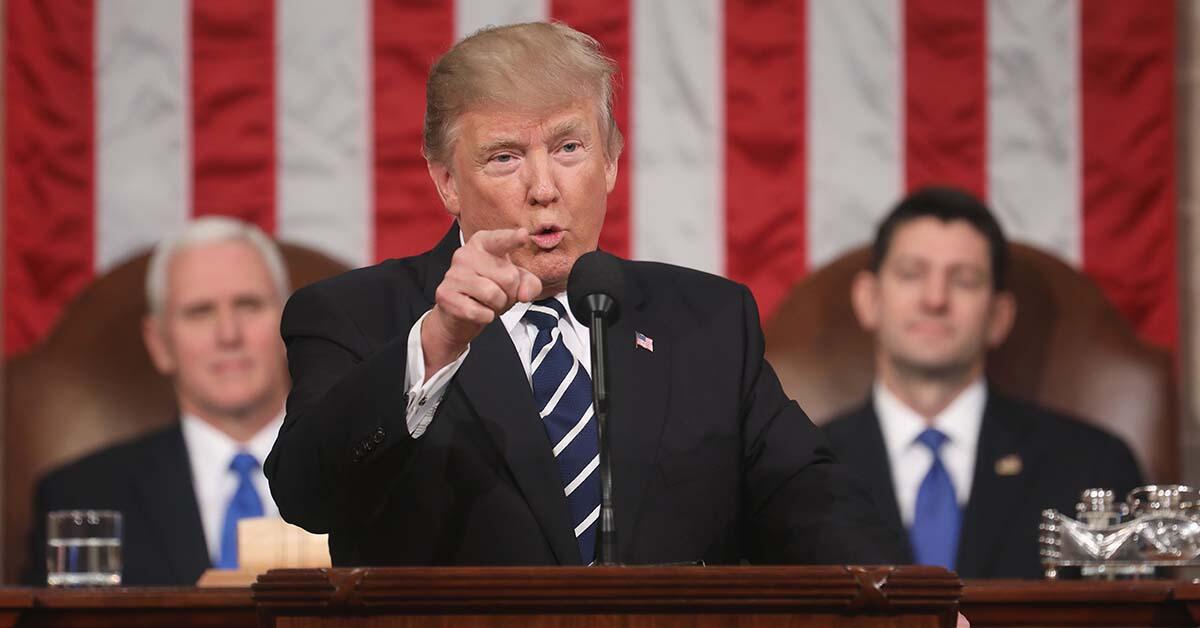 GETTY IMAGES
It makes sense... If you were willing to listen to the President speak for 80 minutes last night, you probably approved of what he was saying.
A CBS News poll shows that 75% of those polled approved of the President's State of the Union address. 25% disapproved of the address.
Eight in 10 Americans who watched tonight felt that the president was trying to unite the country, rather than divide it.
Two-thirds said the speech made them feel proud, though just a third said it made them feel safer.
What did the speech do for you last night?

The Joe Pags Show
The Joe Pags Show originates from 1200 WOAI in San Antonio and can be heard on affiliate stations around the country and on the iHeartRadio app. Get his official bio, social pages, articles and more online!
Read more