Two Bush presidents condemn 'racial bigotry' amid Trump backlash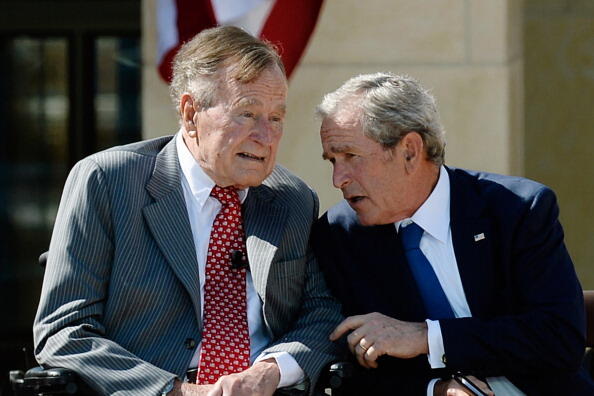 CREDIT: GETTY IMAGES
Former US presidents George HW Bush and George W Bush have issued a joint statement that condemns "racial bigotry, antisemitism and hatred."
While the statement from the two former Presidents doesn't call out President Trump by name, the message from the two is clear.
"America must always reject racial bigotry, antisemitism and hatred in all its forms," the Bushes said in a statement, going on to cite the third US president, Thomas Jefferson, who lived near Charlottesville."
Republican senator Lindsey Graham of South Carolina issued the strongest rebuke so far. "Mr President, I encourage you to try to bring us together as a nation after this horrific event in Charlottesville," he said. "Your words are dividing Americans, not healing them."
Will Trump have to hold another press conference to discuss this? Will he do a one-on-one interview to try and diffuse the situation?

The Joe Pags Show
The Joe Pags Show originates from 1200 WOAI in San Antonio and can be heard on affiliate stations around the country and on the iHeartRadio app. Get his official bio, social pages, articles and more online!
Read more