Poll: More Than Half Would Tell Anti-Trump Protesters 'It's Time to Move On'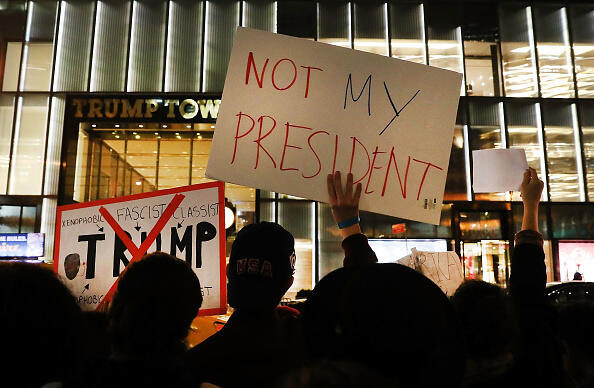 CREDIT: GETTY IMAGES
A new Fox News poll found that 53 percent of those surveyed would say to Americans who've been turning out by the thousands and sometimes millions in protests since the election and President Trump's inauguration that, quote, "it's time to move one," while 44 percent would tell them, "don't give up the fight."
Asked if they've taken part in a march, 14 percent of those surveyed said they had, including 29 percent of Democrats versus just two percent of Republicans. Asked about other kind of political action, 33 percent said they've contacted a public official since the election, and 22 percent have contributed money to a candidate or cause. Again, Democrats were more than twice as likely as Republicans and independents to have made a contribution, and were also significantly more likely to have contacted a public official.

The Joe Pags Show
The Joe Pags Show originates from 1200 WOAI in San Antonio and can be heard on affiliate stations around the country and on the iHeartRadio app. Get his official bio, social pages, articles and more online!
Read more