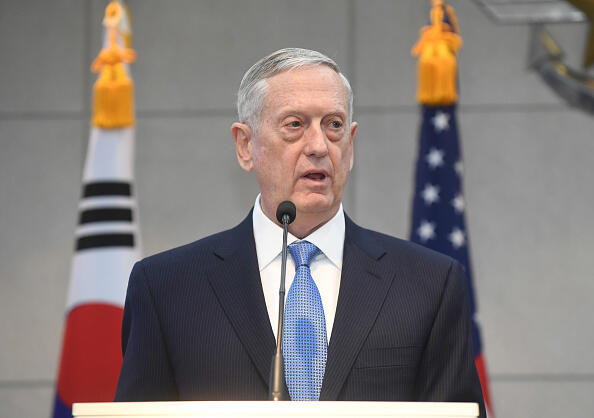 CREDIT: GETTY IMAGES
Benny Johnson, a writer for IJR, ran into Sec. Mattis while covering President Trump's address to congress. During their brief conversation Johnson asked Secretary Mattis if anyone in the Pentagon called him 'Mad Dog'. Here's what he replied.
"You know, that is not my real call sign? That was something made up by the press. Some reporter, who needed a quick name for me. My real name is Chaos. "Colonel Has An Outstanding Solution." That is my real call sign and what my men used to call me. Anyone who has ever worked with me calls me Chaos. That's the name I prefer."

The Joe Pags Show
The Joe Pags Show originates from 1200 WOAI in San Antonio and can be heard on affiliate stations around the country and on the iHeartRadio app. Get his official bio, social pages, articles and more online!
Read more