Sean Spicer Carrying Out Surprise Staffer Phone Checks in Search for Leakers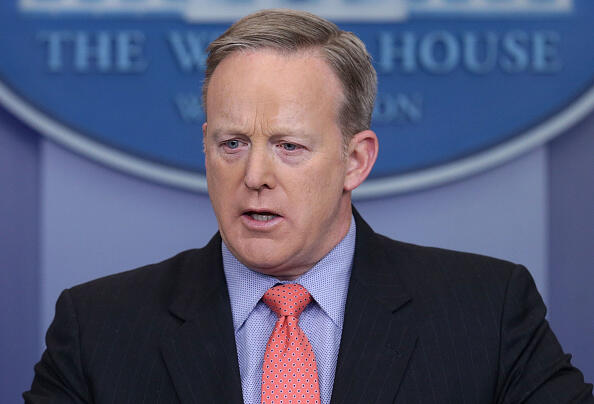 CREDIT: GETTY IMAGES
White House Press Secretary Sean Spicer carried out a surprise check of staffers' phones last week as part of an effort to crack down on leaks to the press. After Spicer learned that information had leaked out about a planning meeting with his communications staffers, they were called into his office for what was described as an emergency meeting, and, with White House lawyers looking on, they were told to put their phones on the table to be checked. Phones that were examined included both government-issued and personal devices. Despite Spicer's warning against news of the phone checks and the meeting leaking to the news media, there soon were news reports about what had happened.
President Trump has increasingly been criticizing the media for using unnamed sources in its stories and complained about leaks from his own administration. According to Politico, Spicer believes the leaks are coming from his communications department, and he has repeatedly gone on expletive-filled rants in meetings in which he's accused his staffers of leaking sensitive information.

The Joe Pags Show
The Joe Pags Show originates from 1200 WOAI in San Antonio and can be heard on affiliate stations around the country and on the iHeartRadio app. Get his official bio, social pages, articles and more online!
Read more