Is N.J. Governor Chris Christie Leaving Politics for Sports Radio?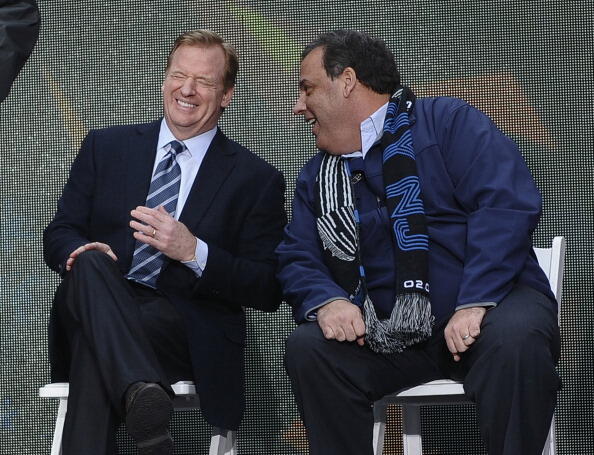 CREDIT: GETTY IMAGES
New Jersey Governor Chris Christie was once a fast-rising star in Republican politics, with high, bipartisan approval ratings in his state and his eye on the White House. But he's fallen far since, beginning with the "Bridgegate" controversy over members of his administration intentionally causing huge traffic backups going onto the George Washington Bridge as political payback for a mayor who wouldn't endorse Christie. Then his presidential run last year went nowhere, and despite Christie being the first significant mainstream Republican to back Donald Trump for president, he didn't get the vice presidential job offer he wanted. Now he's back in New Jersey, where his approval ratings have cratered, after reportedly turning down offers of other positions in the Trump administration. But in the meantime, Christie has been making repeated sports talk radio appearances, and chatter is that could potentially be what he wants to do next. NorthJersey.com reports that Christie is reportedly among the candidates up to replace Mike Francesa as host of an afternoon drive show on New York sports talk radio station WFAN. The station's program director said last week, "I would certainly at least want to consider him. If he's interested and we're interested, it's worth pursuing." And Christie isn't shooting it down, saying, "As my son said -- he said, I can't believe I've been listening to you talk about sports my entire life and that someone might actually pay you to do that."

The Joe Pags Show
The Joe Pags Show originates from 1200 WOAI in San Antonio and can be heard on affiliate stations around the country and on the iHeartRadio app. Get his official bio, social pages, articles and more online!
Read more